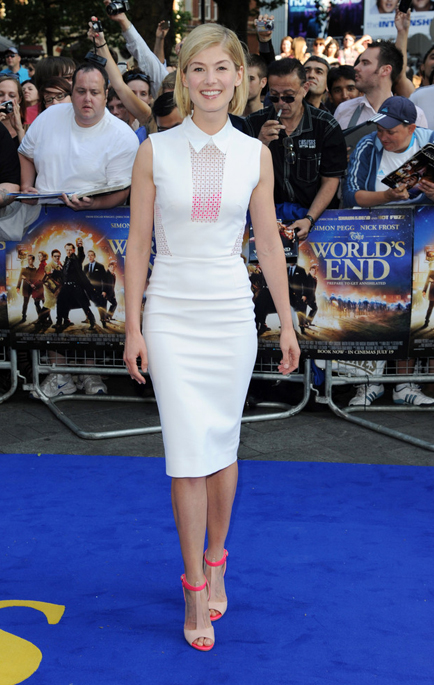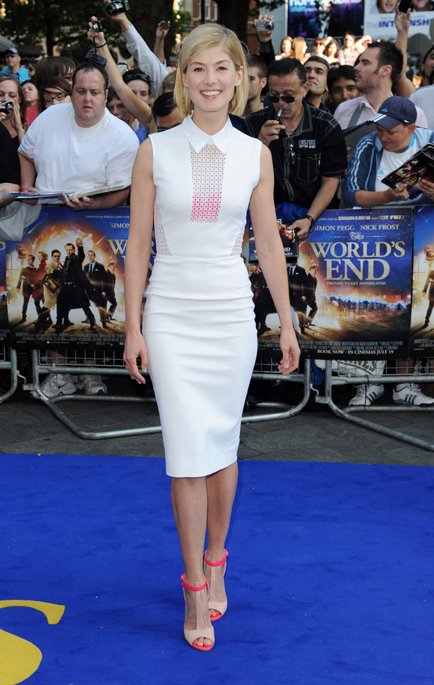 Rosamund Pike is definitely having a moment right now.
It was only a few days ago we were gushing about her latest LK Bennett Miniature London ad campaign (and drooling over the arm candy she designed for the brand too!) and we're once again singing her praises.
The English rose was looking gorgeous at The World's End premiere at the Leicester Square Empire cinema in London, wearing a dress by one of our favourite British designers for the occasion.
Even though she shows in New York, Victoria Beckham is indeed one of our own, and we beam with pride every time we see her designs out on a red, or even blue, carpet!
We love the subtle, simple but oh so seductively effective styling too – the pink bra peeking through the dress gave the white dress a bit of an edge; plus the matching nude and pink shoes proved that Rosamund definitely did her styling homework. No complaints here!