Last Updated on 19th October 2013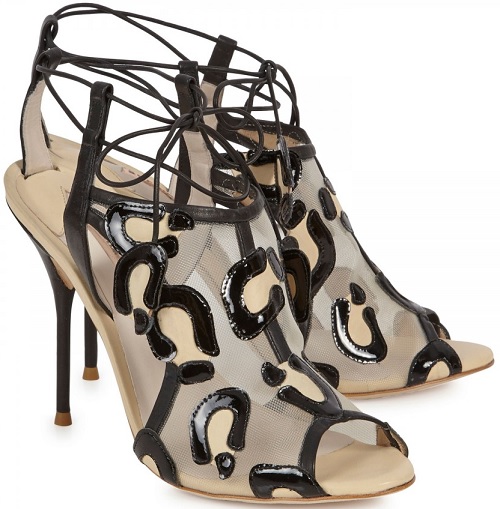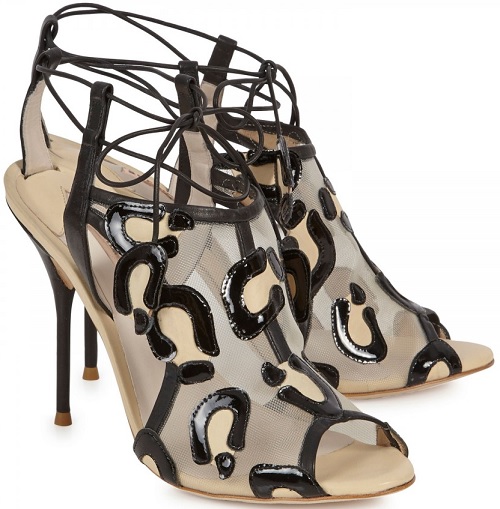 Known for crafting heels with an eclectically cool charm, Sophia Webster is a name hot on every fashion editor's lips.
Zesty colours and outré detail combined to create lust-worthy heels; Webster has perfected the art of making us want to incorporate bold shoes into our everyday wardrobes.
Tempting us to adorn our feet with a splash of cleverly crafted leopard print this week is the Blake leopard sandal by Nicholas Kirkwood's former protégée. A mix of intricately cut patent leather and mesh, the ankle tie detail and open back style add a glamorously sexy touch.
But before letting your inclination for all things animal print take over and trick you into clicking these beauties home, how about playing the rational fash-girl game (is that even possible?) and contemplate the yays and nays for snapping up the Blake leopard sandals below?
Yay
Neutral colours: The pale-yellow spots, mesh outer and black patent-leather make for a flattering colour palette, so these heels wouldn't go amiss with most of your wardrobe. Win win!
Day-to-night heels: With enough dance floor appeal to take you straight to the party from your desk, you're in luck (particularly if your work in fashion) because the Blake sandals will work wonders with an all-black look.
Ankle tie trend: Tapping in to the ankle tie trend quite nicely; if you want to channel the allure of Alaïa with a dash of fun, the Blake sandals will bring the A game – especially when it comes to fashion week!
Nay
Price: At £530, the Blake sandals do fall into the mildly extortionate category, so don't forget the five-outfit rule!
Fiddly ankle tie: Although this is a yay, too, we're not sure how many times it would be possible to slip in and out of the Blake sandals without landing in a tangled mess. If you're wearing these to work and are a habitual lunchtime shoe shopper, then maybe give the Blake sandals a miss. Fiddly fashion was never really fun.
Heel height: The whopping four inch heel is enough to make us shudder when thinking about the poor balls of our feet! Unless you're a seasoned heel hoarder, and would prefer the vertiginous feeling of Louboutins to the ground-level safety of Valentino flats any day, click away.
Sophia Webster Blake leopard open-back sandals, £530, available at Matches