Last Updated on 19th October 2013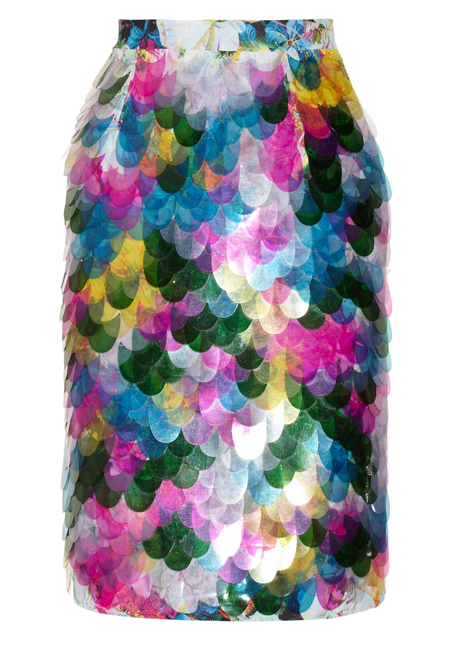 Unique prints, elegant colour and precision cuts all embody the talented crafts of Erdem Moralioglu's eponymous label. A designer whose every collection of feminine, contemporary pieces offers an evolution of his signature style. With Erdem's stellar fanbase including Sarah Jessica Parker and Ashley Olsen, it's no wonder that his work has rocketed to the top of our to-buy list this week!
Always having the ability to inject his lady-like designs with an unexpected, fashion-forward twist, Erdem upgrades a floral-print silk pencil skirt with mesmerising translucent scale-like paillettes.
The psychedelic hues embedded in this spectacular garment are a total fantasy! The dreamy like quality and impressive abundance of style gleams through, leaving us totally wanting to snap it up pronto!
The beautiful silhouette of the pencil skirt will create real sophistication and evoke true glamour every time. The interesting combination of the paillette embellishment layered over the floral print is a stylish technique, and one to be highly admired. Summer has never looked so bloomin' gorgeous!
Style tip – we suggest grounding this colorful piece with a simple chambray top, minimal metallic accessories and a pair of chic court shoes.
Erdem Aysha paillette-embellished floral-print silk skirt, £1,090, Net-a-porter