Last Updated on 6th August 2013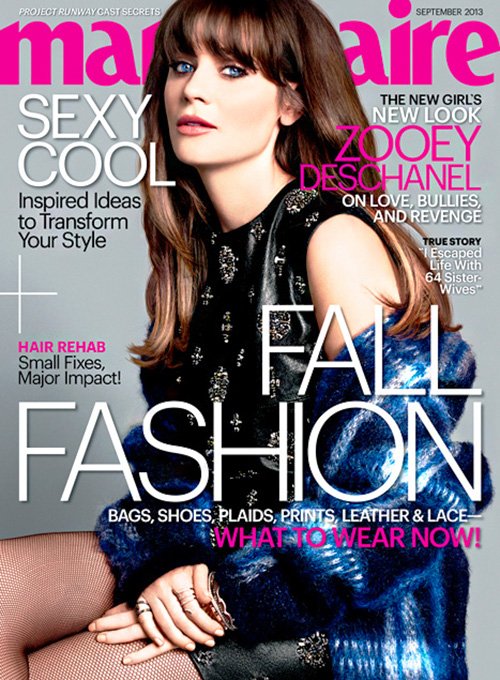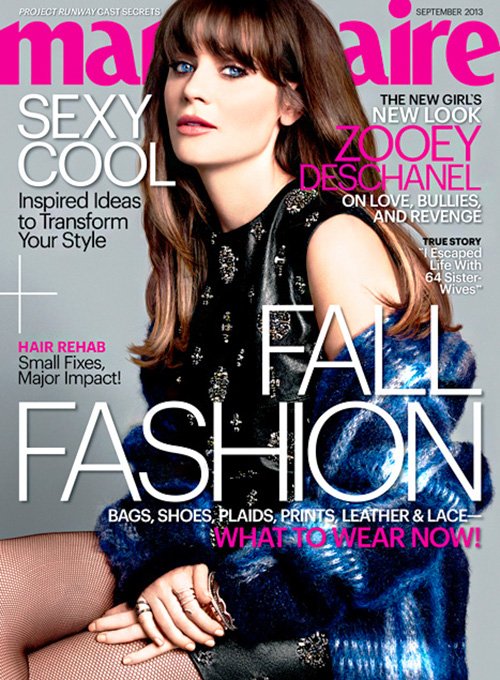 When Blake Lively covered Lucky's September issue, she said she enjoyed it so much because it allowed her to wear and put together clothes she wouldn't normally choose herself. We think that's the beauty of bringing in hot magazine stylists for cover shoots – but we don't think that's what happened when Zooey Deschanel sat for Tesh for the Marie Claire US September issue.
The gorgeous 33-year-old New Girl actress was rocking her usual attire of oversized knits and tights for many of the editorial images, and although we think she looked incredible (as she always does in our opinion) we would have preferred a far more adventurous photoshoot. We are loving the sparkle though!
And we also love Zooey's accompanying interview as she spoke to the mag about her speech, hating crowds and her website HelloGiggles.com…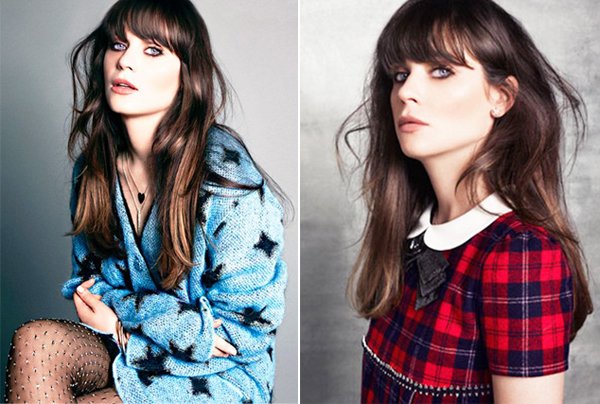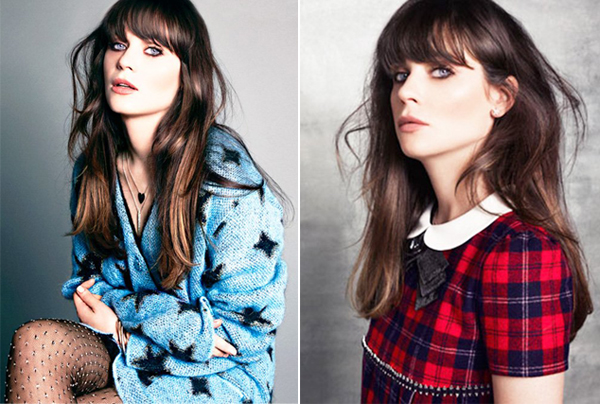 "I just felt it's important to teach young girls to be strong people, to not think, I can't do this because I'm worried about what people will say," she said. "There are worse consequences, but online negativity stops people from being creative, part of which is having bad ideas as well as good ideas.
"When somebody says, 'That idea's stupid,' you stop your flow of ideas. We can't have the next generation be so afraid because they have been attacked."
Marie Claire US's September issue is out August 13th.