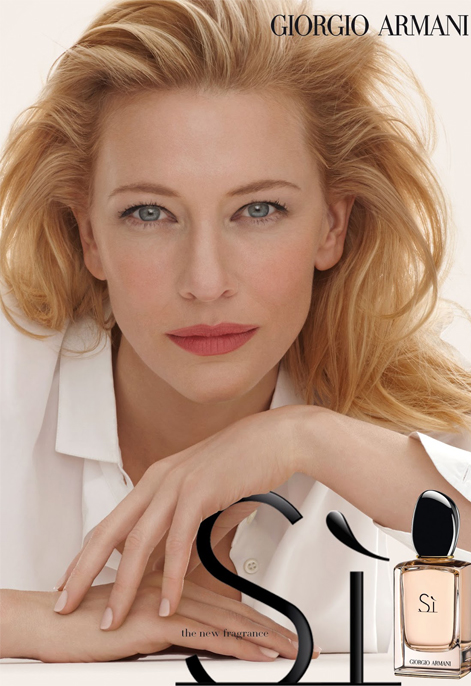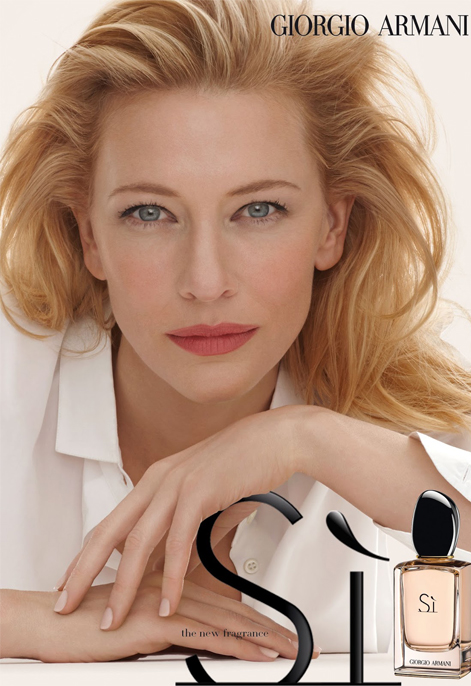 Here it is – the first look at Cate Blanchett's Giorgio Armani fragrance ad campaign!
We told you back in March that Cate had signed a very lucrative deal (worth $10 million to be precise) to be the face of Giorgio Armani fragrances… and here she is posing rather beautifully for the new 'Si' perfume ad. What are your instant thoughts?
We think Cate is the epitome of fresh, soft, effortless, feminine glamour, which fits in with the nature of the fragrance rather perfectly. Cate Blanchett oozes class and sophistication, and we couldn't have wished for a better debut ad campaign image.
The scent itself reportedly has notes of cassis, freesia, may rose, vanilla, patchouli, woody notes, and ambroxan and is available to buy in 30ml, 50ml and 100ml bottles.
Cate has definitely done her job properly as we can't wait to spritz some on ourselves!