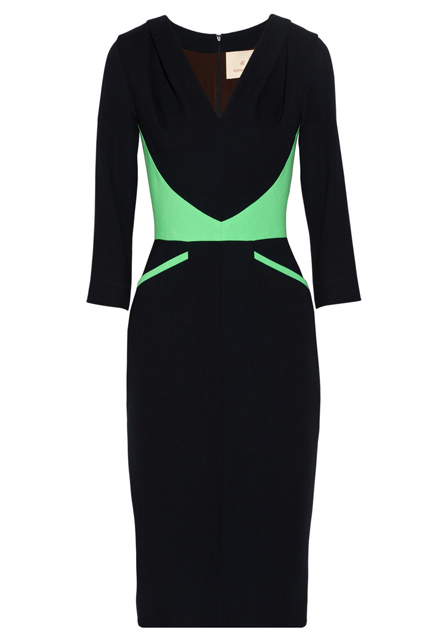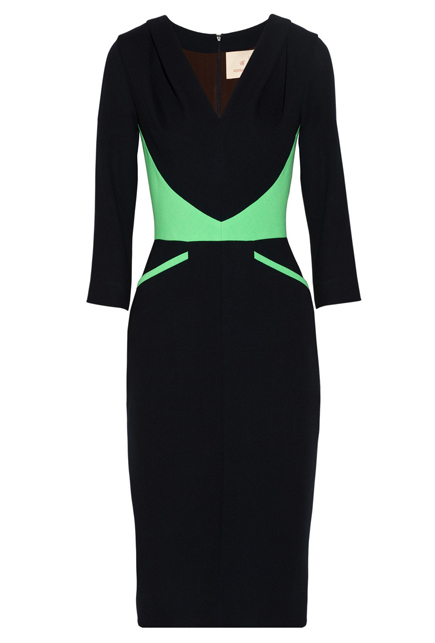 We have been well and truly inundated with September issues these past couple of weeks. And September isn't just about the biggest fashion issues of the year…
The month also means "back to school" and for a lot of women, "back to work". And nothing will make you want to fiercely strut into the office more than a mighty powerful dress. And this black and green one from none other than Roksanda Ilincic will definitely do the trick.
Ooze glamour and confidence in this ultra powerful dress; all eyes will be on you and you will feel on top of the world. And how many times have we said success is mostly down to self belief?
The colour combination found in this Roksanda Ilincic Murdock wool-blend crepe dress screams sexy sophistication, eases you into autumn/winter dressing with the dark coloured heavy fabric, but still had a gentle nod to summer by way of the stunning bright green panel detailing.
A definite must have for any woman who wants to command attention in the workplace! Style with a beige designer back and some fine jewellery.
Roksanda Ilincic Murdock wool-blend crepe dress, £870, Net a Porter