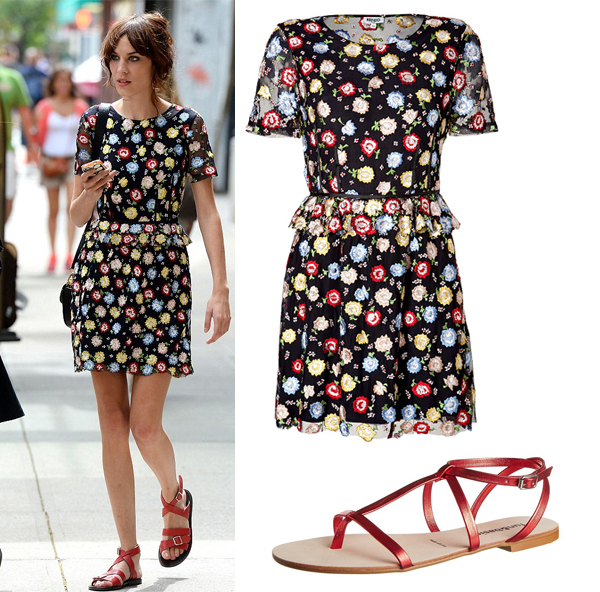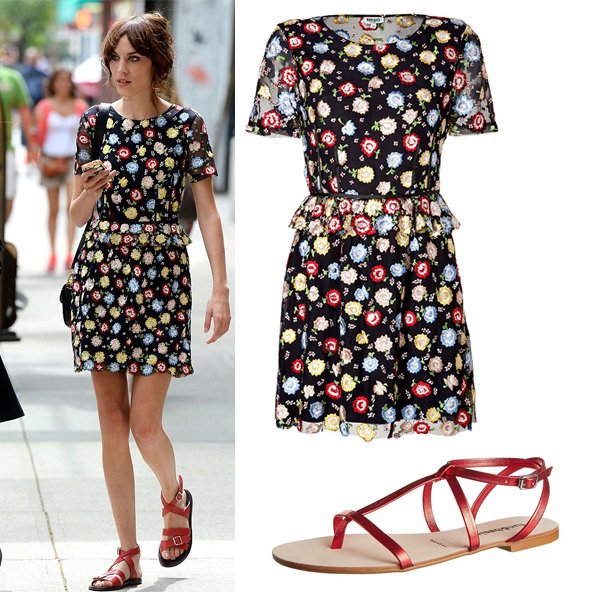 It's never a bad time to channel Alexa Chung's effortlessly style savvy looks, but we are especially drawn to her latest casual cool appearance in New York.
Although Alexa has flown across the pond, she's still every inch a British girl as far as her wardrobe selections are concerned. She clearly embraced the great Big Apple weather in her Kenzo silk floral embroidered dress and bight, breezy red sandlas.
We too want a piece of the action so we're going to snap one of those dresses up and hope the sunshine will continue to grace us with its presence.
Silk floral embroidered dress, £533, Kenzo available at Stylebop.com
Red flip flops, £50, Fun & Basics available at Zalando
[Image]