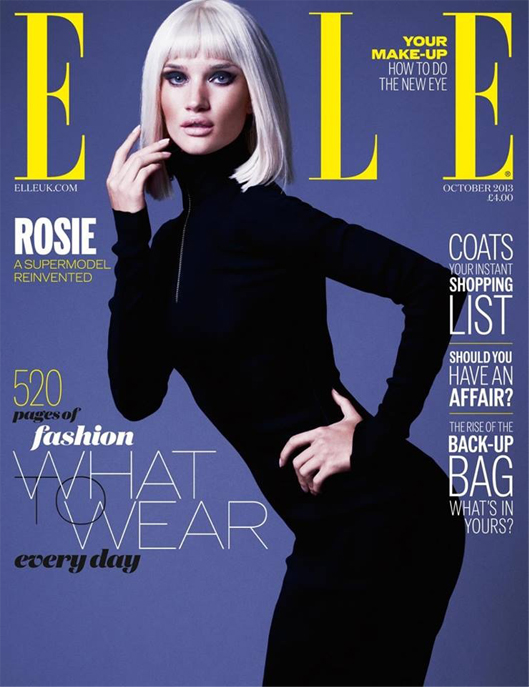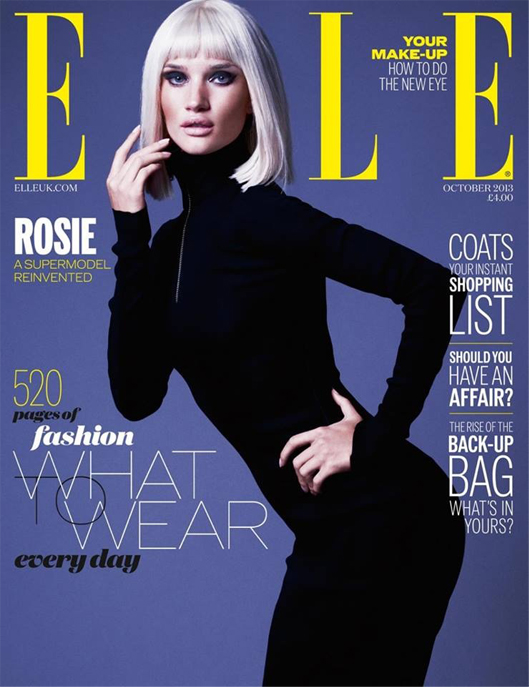 Believe it or not, that peroxide blonde bombshell on the front cover of Elle UK's October issue is none other than Rosie Huntington Whiteley! No, seriously! Looks incredible, doesn't she?
The model and actress was shot by Mariano Vivanco in a series of stunning high fashion pieces from the likes of Calvin Klein Collection to Chanel to the sleek and sexy black Miu Miu piece she is rocking on the cover. Her interview isn't to missed either, as she talks openly to the mag about a selection of interesting topics, including the perception of models…
"I can see why people think models come across as a little cold," she explained. "When you start out you're so young you don't have a voice. Everyone just tells you what to do and you can end up abroad in the middle of nowhere, with no one speaking English. It is very lonely.
"You develop a thick skin to protect yourself. Now I am 26, when I come on a set, I can say what I think and my opinions are noted. I've grafted hard to be here."
No arguments there! You can read the rest of Rosie's interview with the mag's editor-in-chief Lorraine Candy in Elle UK's October issue, out this Wednesday!