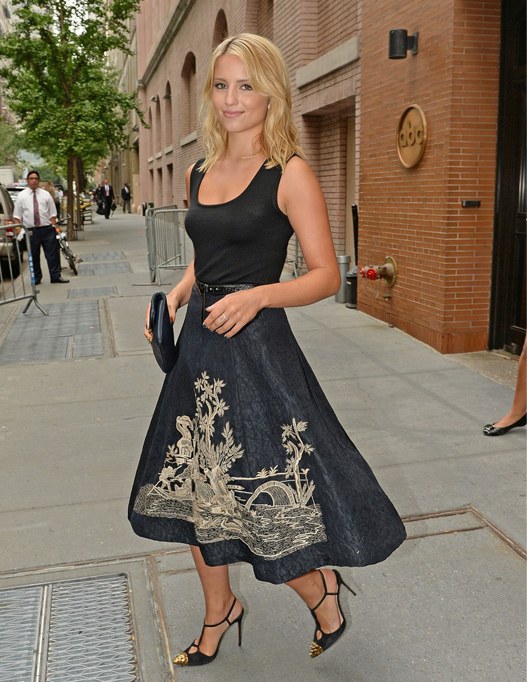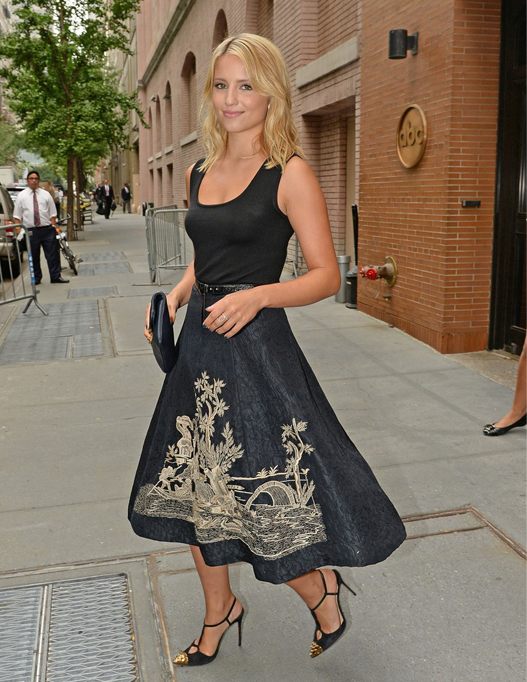 We know that her Glee costar Lea Michele loves her some Oscar de la Renta – and he clearly loves her back given all the dresses he creates for her – but this time round it's all about Dianna Agron.
The former Glee star looked nothing short of sensational in a black Oscar de a Renta skirt while promoting her new film My Family at the ABC Studios in New York.
ODLR may have just presented his spring/summer 2014 collection during New York Fashion Week, but we are obsessed with the autumn/winter 2014 skirt Dianna wore.
We mainly love it because of the simplicity and effortlessness of the overall look – who new a simple black tank top and all-black matching accessories would be so powerful?
This is the most chic, fashion forward, elegant and age-appropriate look we think we've ever seen from Dianna – we wait for her next big appearance with baited breath as the style bar has now been raised!