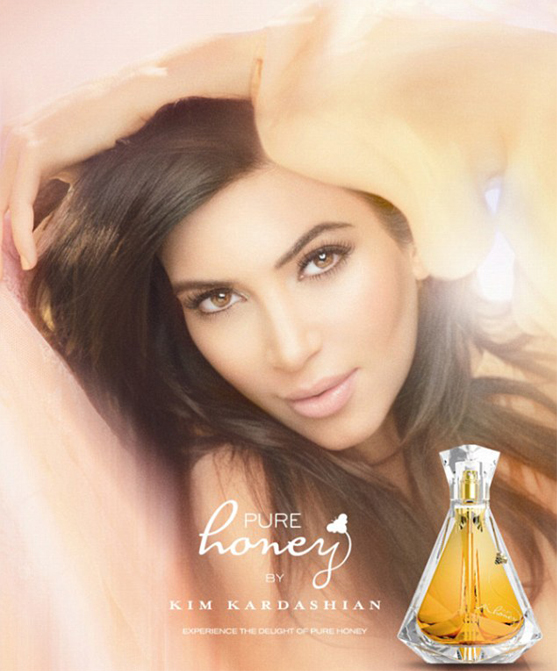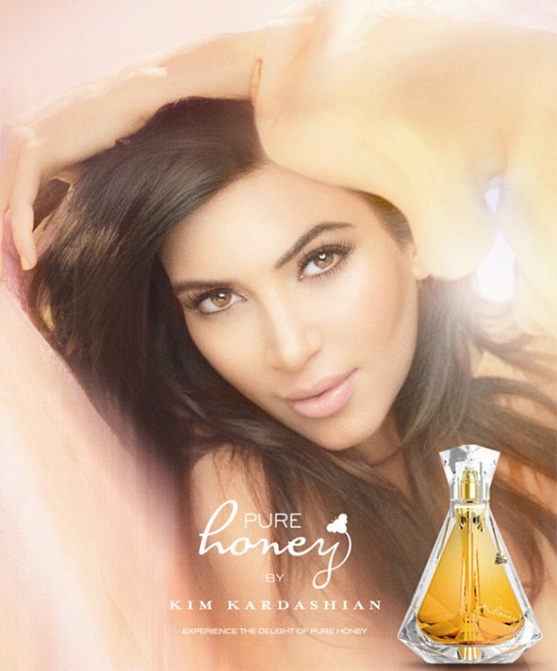 Looks like Kim Kardashian is slowly but surely easing herself back into her work after giving birth to North West a few months ago.
The latest KK project we have to be excited about (before all three of the K sisters head to Blighty for their Kardashian x Lipsy collection – words cannot describe how excited we are) is her fifth fragrance which goes by the name of Pure Honey. 
"I wanted Pure Honey to be both light and sweet but also powerfully seductive," she said. "As women we all have these dual natures. We can be girly and playful but also tempting and captivating at the same time. Combining the two elements was the perfect way to capture our full femininity. I created it to be delectable and crave-able, like all beautiful women are."
Sounds delicious! Even though her ad campaign is a tad out of date as it features Kim as a brunette instead of with her newly lightened locks, we think she looks absolutely gorgeous. A great promotional tool – we predict it'll fly off the shelves!