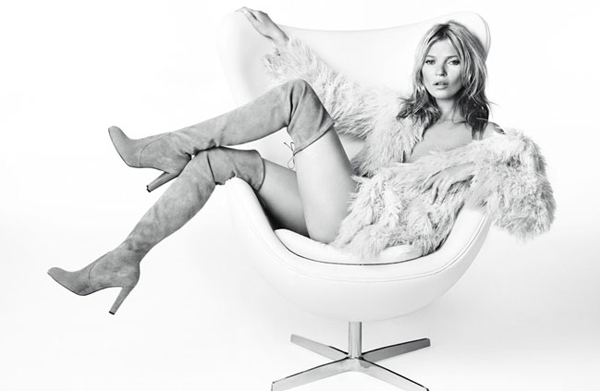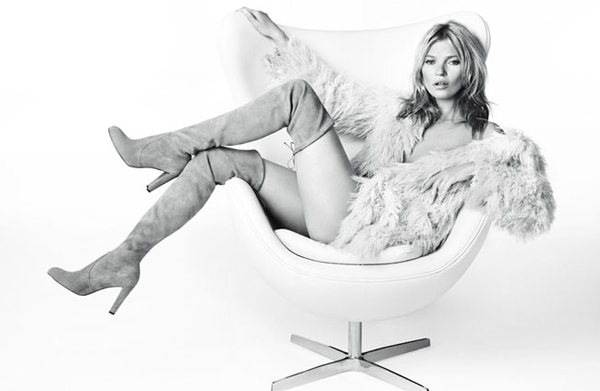 Kate Moss is releasing a single… a fact which you might think will mean we finally get to hear the Croydon supermodel belt her heart out.
However, that couldn't be further from the truth as Mossy's song, entitled Day and All Night doesn't require much singing at all. In fact she doesn't actually sing a single word. Not even a hum or a "la la la" or a "yeah". The song, which was created by Brendan Fallis and Andrew Watt, just features clips of her talking about her Stuart Weitzman autumn/winter 2013 ad campaign…
"I think thigh high boots are especially sexy and glamorous especially if you wear them with a short skirt; it's a good look," she says in the song. "Thigh high boots. It's a good look. It's a good look. It's a good look."
We're pretty disappointed that Kate managed to release a single without singing a single word, but it's actually quite catchy. We wouldn't be surprised if it turned into a number one hit either; after all she has a lot of fans and we haven't been able to get it out of our heads all morning. Listen to the full track below and let us know what you think!
http://youtu.be/BEChEfbqie8