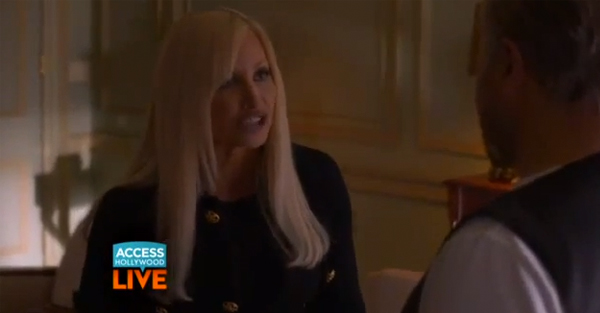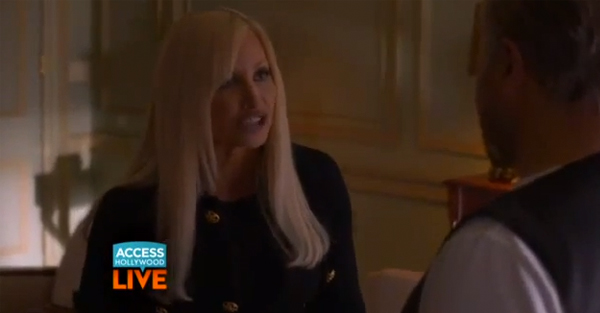 We told you last month that Donatella Versace was going to be the subject of a Lifetime movie entitled House of Versace and that Gina Gershon had the nerve-wracking task of stepping into her world-famous shoes…. and now it's finally time to see her in action!
Gina Gershon gets chatting with Billy Bush and Kit Hoover on Access Hollywood about how she managed to transform into Donatella Versace, which obviously included a lot of time in hair and make-up and even taking up smoking!
We also get treated to not one, but two clips from the upcoming movie, which we think is great proof that the casting directors did a brilliant job when it came to finding the right Donatella.
We wont say any more; watch the video below to see the clips and find out more from Gina Gershon, including how she and Donatella have a lot of mutual friends but haven't actually met themselves…
http://youtu.be/2q9Gsuglyag