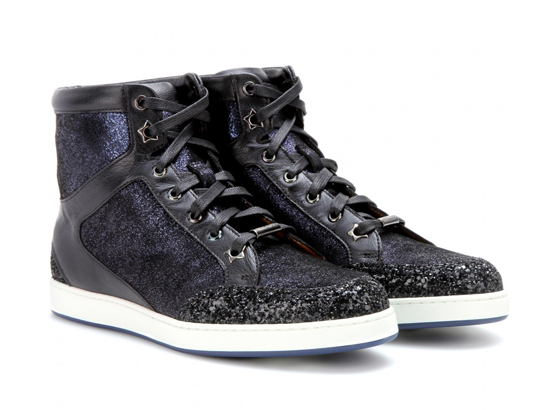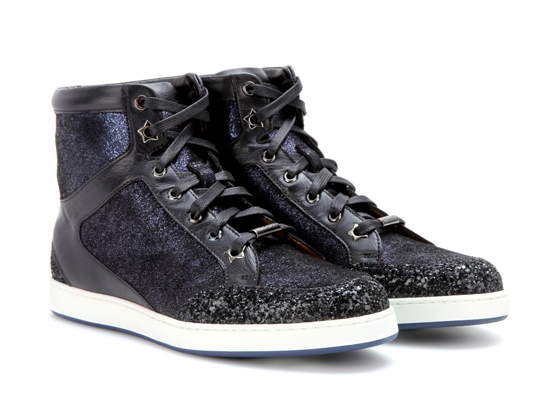 Glitter and sequins are having a serious moment on the catwalks of the world right now, and as a result, we are pretty obsessed with all things sparkly too. Not that we need a reason or an excuse though, we are magpies at heart after all…
Although they are trainers, we wouldn't necessarily use these Jimmy Choo Tokyo leather and glitter high-top sneakers for their primary purpose: i.e, training in the gym or going for a run. Instead, we would feel a lot better if we paired them with some black skinny jeans or even some metallic leggings (maybe yesterday's lunchtime buy – the Donna Karan sparkly leggings perhaps?) instead.
After all, you don't want them to get ruined do you? These Jimmy Choo sneakers will look fabulous no matter how you wear them!
Jimmy Choo Tokyo leather and glitter high-top sneakers, £425