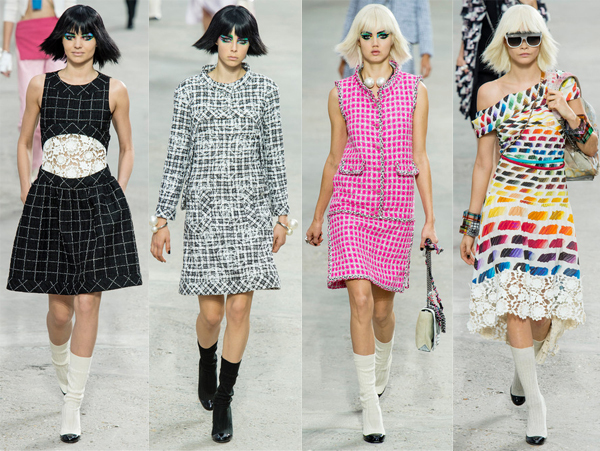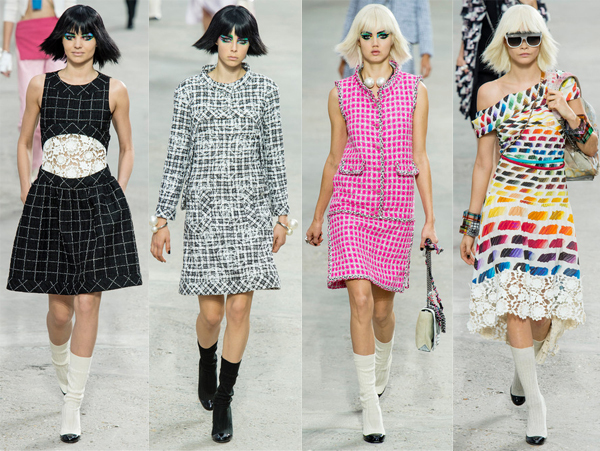 We don't think anyone's going to forget the penultimate and final days of Paris Fashion Week and Fashion Month any time soon.
Yesterday saw the likes of Chanel, Alexander McQueen and Valentino present their respective spring/summer 2014 collections, while today the world proudly watched as Marc Jacobs debuted his final collection while at the Louis Vuitton helm. It's been emotional!
It was all very bright, fun, colourful and youthful on the Chanel catwalk, as the Grand Palais show space was cleverly made up like an art gallery. We always wonder what Karl Lagerfeld will think of to one-up himself every season, and we're rarely disappointed with what he and the team have up their sleeves. There was a subtle nod to the 50s and 60s thanks to the prints, colours and boots, but there was also a modern twist on classic Chanel pieces too. A real mixed bag that had us foaming at the mouth from start to finish. Cara Delevingne's multi-colour one-shouldered dress was definitely one of our highlights!
Marc Jacobs was on the complete opposite end of the spectrum for his final Louis Vuitton collection. The classic Louis Vuitton graffiti print came out to play, as did grungier elements such as mesh, fishnets, and more black than you can shake a stick at. Marc Jacobs definitely ensured he went out with an almighty bang as both show and collection were breathtaking!
Elsewhere in Paris, Sarah Burton went warrior and tribal for the Alexander McQueen SS14 collection – the models even came complete with their very own helmets – while the theme of the Valentino collection was somewhat regal and medieval.
And that's it, guys. Fashion Month is well and truly over for another season! What have been your highlights from the New York, London, Milan and Paris catwalks?
Louis Vuitton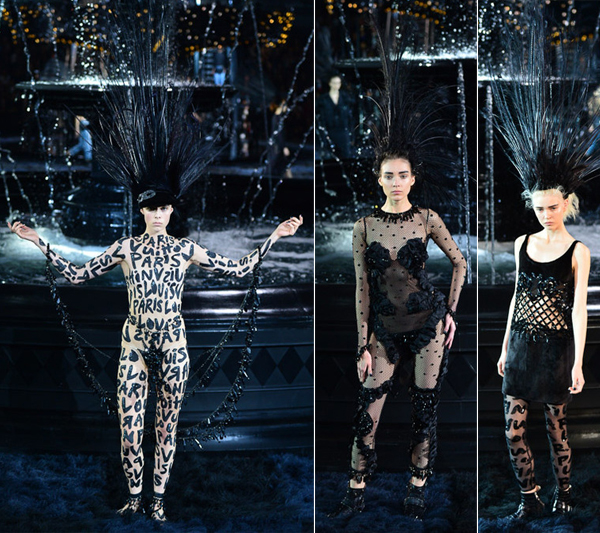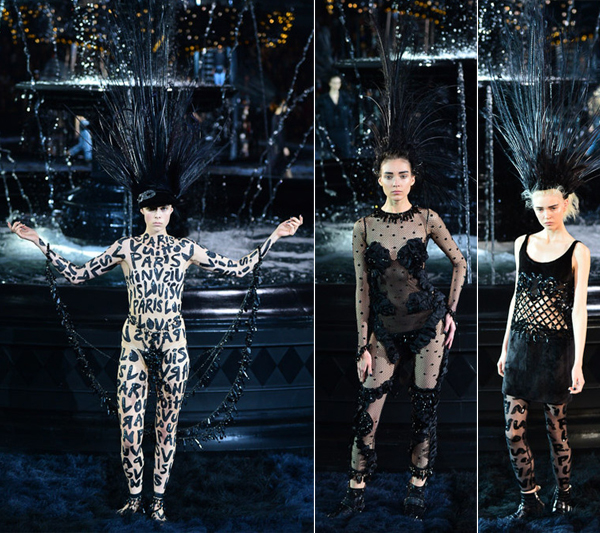 Valentino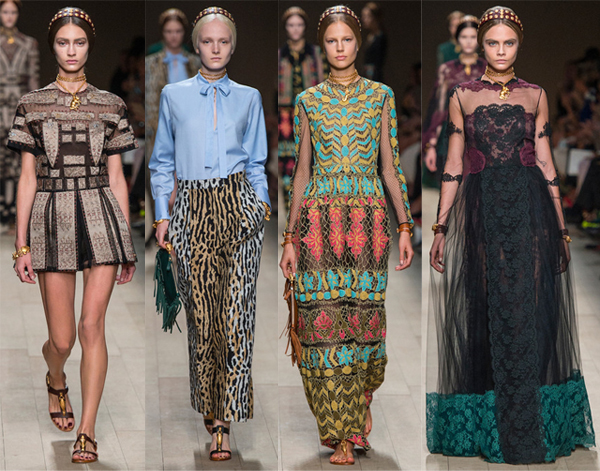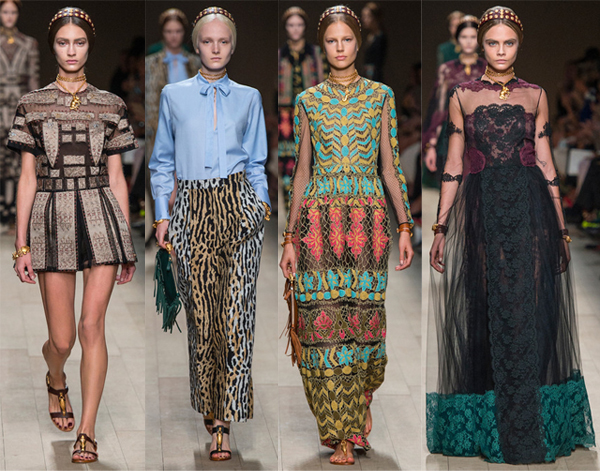 Alexander McQueen