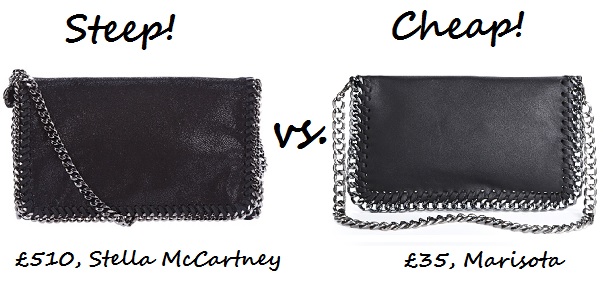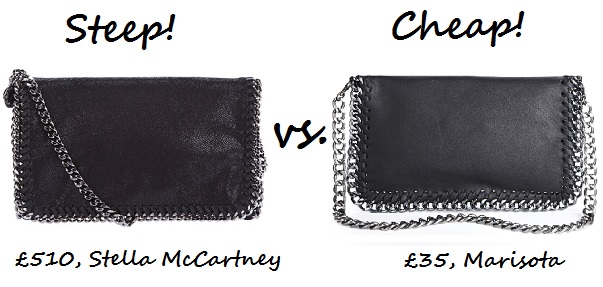 Much like the LBD, a LBB (Little Black Bag, if you're guessin') is a crucial element for perfecting that Friday night look. After all, carrying your essentials in a painfully stylish bag is as important as slipping into the most perfectly crafted heels, non?
But which one to pick from a sea of noir, buttery soft, suitably embellished bags? Well, read on to find out (and devour the handbag goodness!)
Long having acquired cult status, much like THE Balenciaga boot, and, more recently, Stella McCartney's boxy tartan intarsia knit; the Falabella bag, also by the latter designer, has long been (and remained, unfortunately) on our wish list of want-now bags. Ringing in as this week's steep option, the Falabella shoulder bag is a compact, chain-trimmed option, perfect for popping over your shoulder and hitting the town. How to make it yours?  Well, it involves parting with a wholesome £510! (Ouch!)
Still need it in your life? Forget moping over Stella's stratospheric price tag, and head straight to Marisota, where you can pick up a similar style for a fraction of the price. At £35, the chain detail bag is a pocket-friendly option to consider, and one that won't affect your style cred, one bit! What's not to love?
Will you save or splurge?