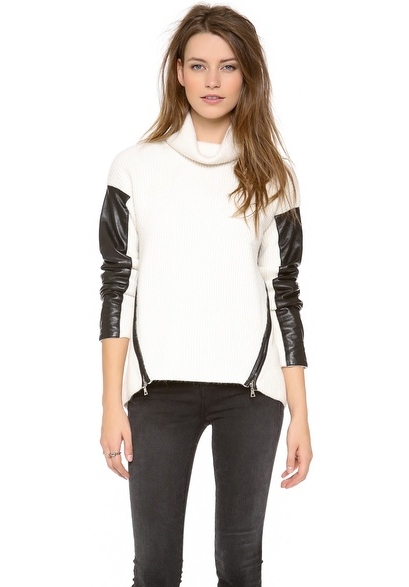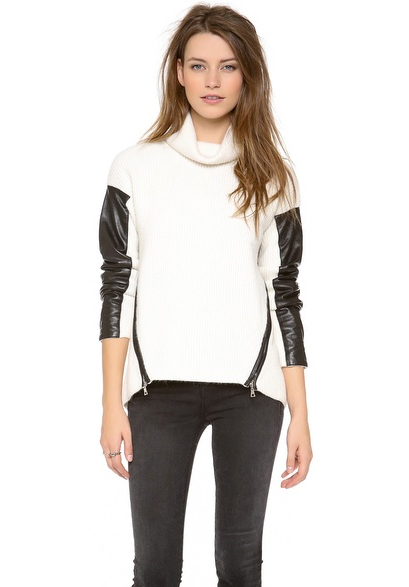 A sexy turtleneck sweater? Who would have thunk it, eh?!
This leather sleeve turtleneck sweater by Milly is the best of both worlds this autumn/winter season; not only will it keep you super comfy cosy during the chillier weather spells, but it'll also make you look and feel pretty sexy too.
If you think a polo neck jumper is something reserved for pensioners, then this Milly leather sleeve turtleneck sweater will change your mind. After all, how many sixty plus year olds do you know who are willing to rock a fierce leather sleeve? Apart from Mick Jagger and the rest of his Rolling Stones chums, obviously.
Team with skinny black jeans for a chic monochrome look, a pleated skirt to up the sex factor and champion one of the hottest looks of the brand new season, or with a bright pair of trousers to really liven things up. The styling possibilities are endless!