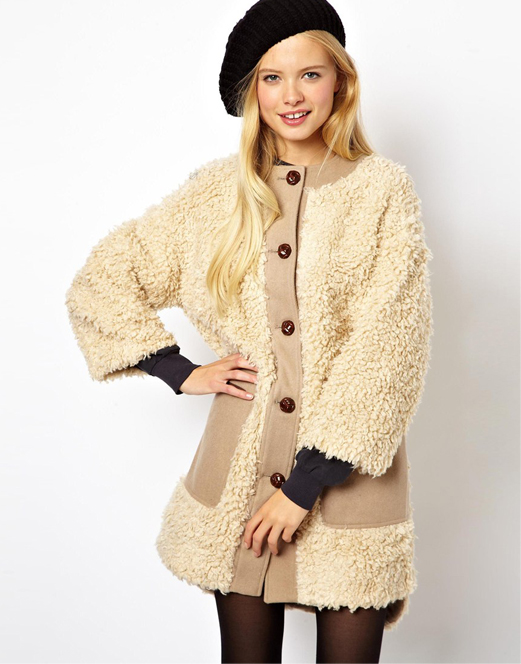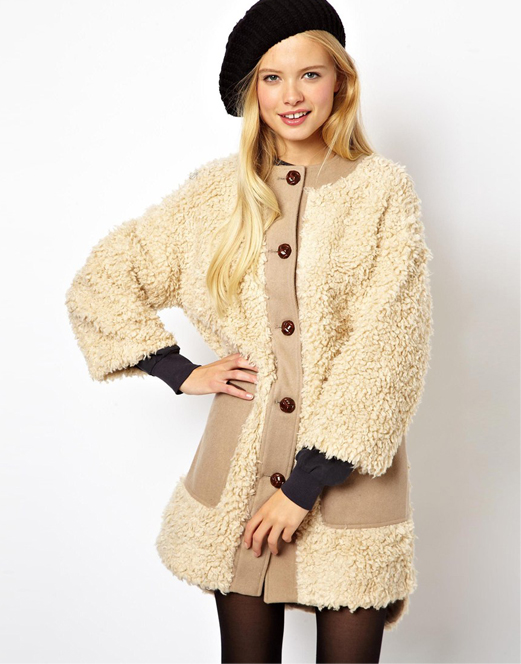 Time to start wrapping up, ladies! We love switching off and laying on a beach somewhere in the Med, but one of the perks of living in England definitely has to be all the options we have when it comes to outerwear.
Kim Kardashian has previously said that she loves New York's chill for that very same reason, and with all the gorgeous coats on offer this new season – this ASOS Longline curly fur coat in particular – it's not really hard to see why!
For under £100, you'll be getting a true winter wardrobe staple, and as the model in the pic above demonstrates, it's pretty versatile in the way it can be worn.
Wear this ASOS Longline curly fur coat unbuttoned with tights and your favourite pair of shirts of skirt, or layer up in the very cold months by teaming it with a contrasting scarf or snood and the rest of your winter wooly essentials.