Last Updated on 19th October 2013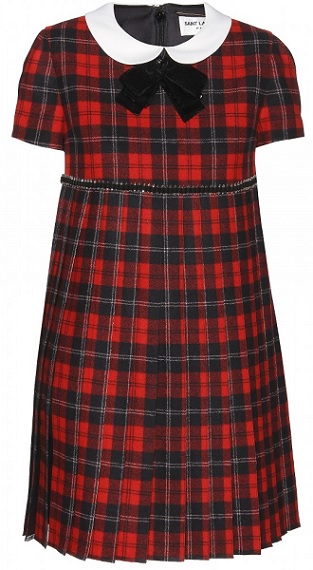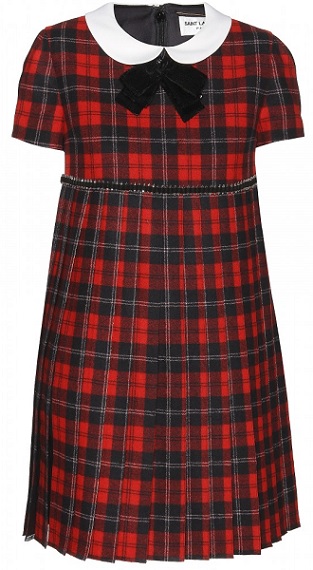 Oh, the joy! Remember when Hedi Slimane shunned all elements of a Parisian nonchalance and, instead, offered us Courtney Love on the runway? Yes, we're talking about his unabashedly grunge-drenched autumn/winter '13 collection for Saint Laurent.
Plaid, tartan and sequins aplenty, fashioned into suitably louche (we call is glamorously lazy) dresses, knits and shirts, we couldn't help but pick out a few winners from the collection. And one of the chosen designs that had us whopping with sartorial joy was this preppy (think Alexa Chung holidays in the Scottish Highlands) embellished tartan wool dress.
Putting a razor shape slant on a classically feminine shape and style of dress, we love the mesh-lined knife pleats and sequin bow-detail neckline, not forgetting the spiked crystal embellishment at the waistline. But being the savvy shoppers we are, we're going to take a rational approach to Californicating our wardrobes, by considering the yays and nays of buying this girly-goes-gritty number below:
Yay
Ideal length: The thigh grazing mini dress is ideal for pairing with tights, ankle boots and a cardigan for the full Saint Laurent effect. Or, wear it as a pleated mini skirt, by pairing with a cosy, block colour jumper.
Day-to-night dress: The traditional tartan wool print is a great winter wardrobe hit, whilst the sweet-yet-tough embellishments wouldn't put you out of place at an impromptu post-work party.
Classic tartan: The runways were awash with tartan, plaid and all manner of check prints for autumn/winter '13, but a classic tartan print never ages (and is possible more attractive than the laundry bag print celebrated at Céline.)
Nay
Trend-centric: Dreading the one-wear-then-despair situation? Although tartan is a cyclical trend, this was also one of the most talked about Saint Laurent collections. Figuring out whether you want a piece from a popular collection and its repeat potential are important factors to consider before pulling out the plastic!
Price: Got £2,545 laying around spare? *insert nervous cough here*
Dry clean only: Although most high-end purchases come with this tag, befriending the local dry cleaner is the only way you'll be able to foot the cleaning bill for this delicately decorated dress.
Saint Laurent Embellished Tartan Wool Dress, £2,545, available at My Theresa