Last Updated on 15th October 2013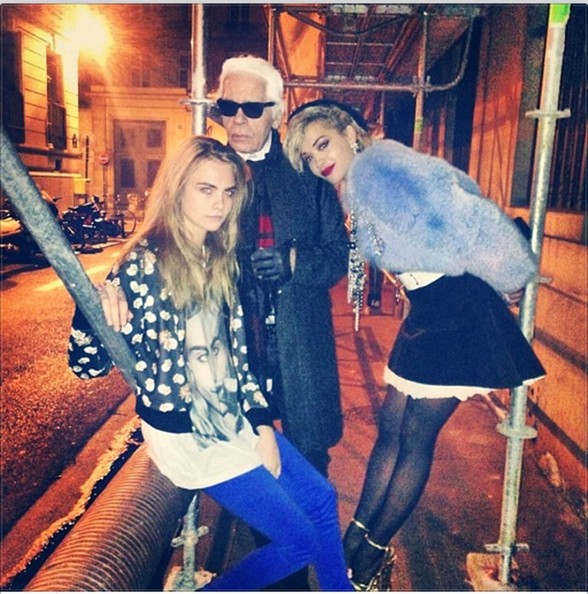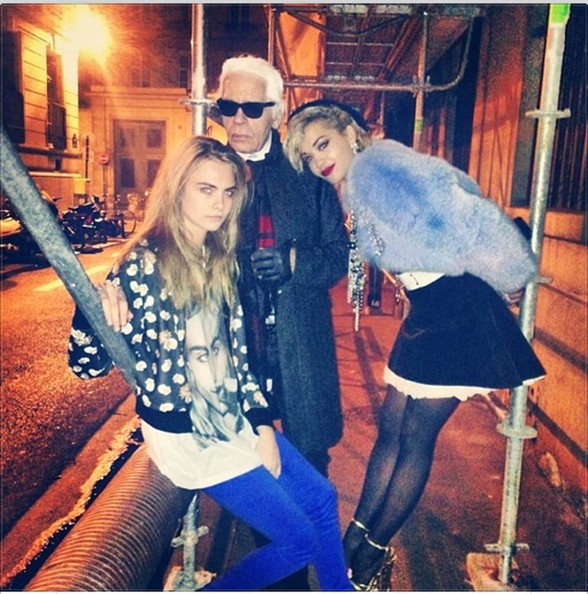 If we are to believe the speculation, Rita Ora may very well be the brand new face of Chanel… news which is making us very giddy with excitement indeed.
This news doesn't really surprise us considering she was on the front row for the Chanel spring/summer 2014 show during Paris Fashion Week.
"Taking a midnight stroll with the man who inspires me to be glamorous at all times without a hint of doubt. Love you uncle Karl," she wrote on her Instagram while posting some pictures of her antics with Karl Lagerfeld and Cara Delevingne.
She also captioned another picture with the following: "HORNS ON HORNS ON HORNS….#CoCoBaby #KL #secret #surprise"
The words Karl Lagerfeld, Coco, Secret and Surprise all point to good things so we can't wait until someone lets the cat out the bag and lets us know what is officially happening.
It would be a great addition to her already very impressive fashion CV which also boasts ads for DKNY and Material Girl, among others. We would love to see Rita Ora star alongside BFF Cara Delevingne in a Chanel ad… wouldn't you?