Last Updated on 23rd October 2013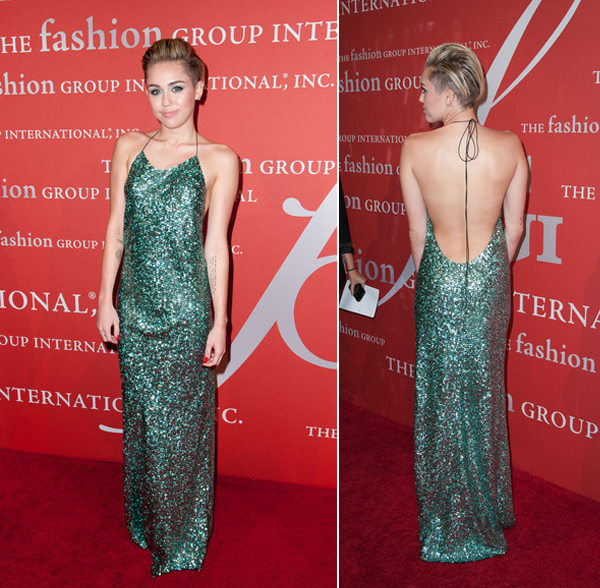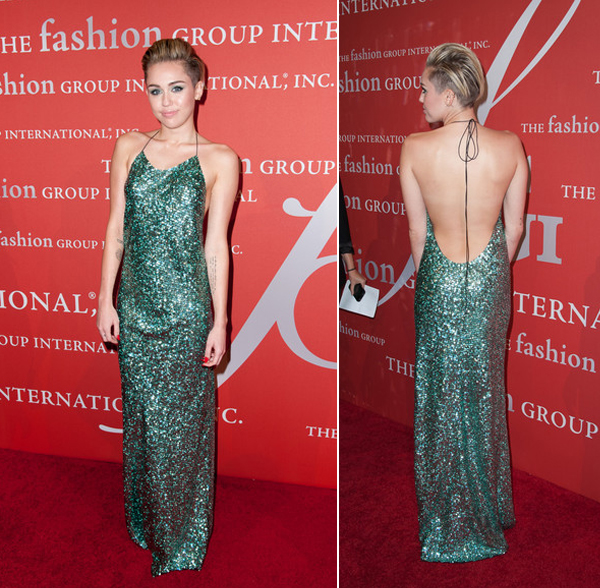 We told you last week that Miley Cyrus would be presenting her good pal Marc Jacobs with an award at the 30th Annual Night of Stars event in New York, and sure enough that's what she did last night.
Miley obviously paid tribute to Marc Jacobs by attending the event in one of his designs, and although the night was more about the recipients of the accolades than the guests and presenters, we think it's safe to say that Ms Cyrus commanded a lot of attention on the red carpet. This time for all the right reasons!
While she covered up in the traditional sense, she could resist exposing some flesh – however the plunging backless design of her glittering Marc Jacobs spring/summer 2014 dress was more racy and sexy as opposed to trashy.
This is definitely the best Miley Cyrus has looked in months; we may be being a tad optimistic but we hope this isn't the last we see of a more demure Miley.