Last Updated on 18th October 2013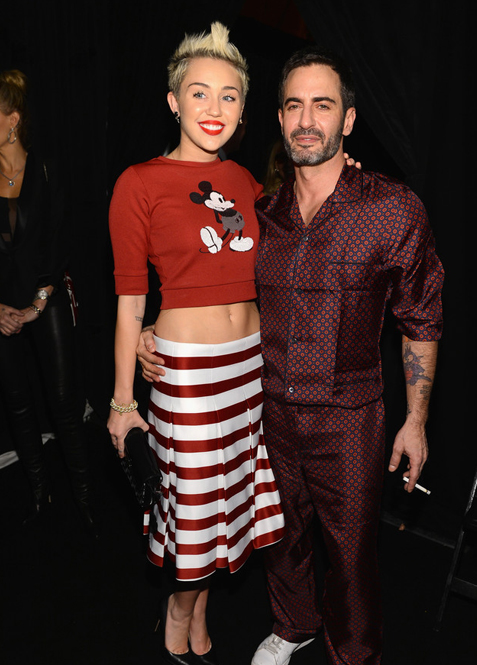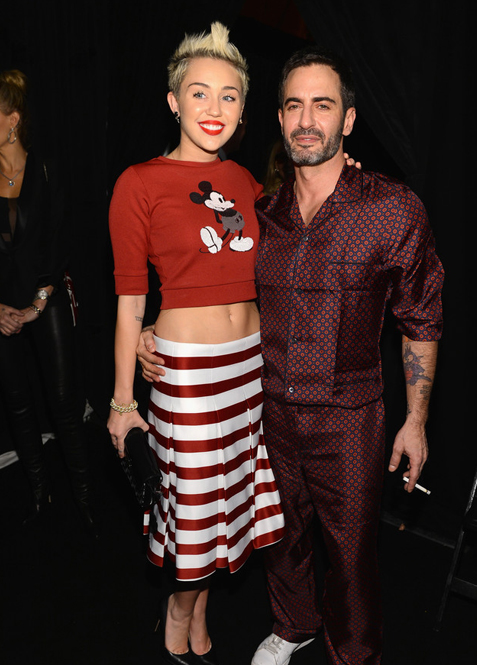 She may not be everyone's cup of tea – especially after her half naked foam finger/wrecking ball antics – but Miley Cyrus is easily one of the biggest (albeit controversial) names on the planet right now.
The girl has a strong presence in the fashion world, and as a result has been selected to present Marc Jacobs and professional partner Robert Duffy with the prestigious 'Superstar Award' at next week's Fashion Group International Night of Stars ceremony.
Miley seems like the best person to present the duo with the accolade, especially as she recently credited Marc Jacobs for helping her with her dramatic image overhaul.
"I work a lot with Marc Jacobs. He kind of brought me into fashion, like, when I was 16. That was when I started being around him and just learning from him," she said in a recent interview. "He kind of let me inspire some of his pieces, and now I feel like it's just having the right people around you."
The ceremony will take place at Cipriani Wall in New York on October 22nd. It definitely sounds like something we should be keeping a close eye on, as the likes of Alexa Chung, Kate Upton and Diane von Furstenberg are also said to be giving out awards too.
We wonder what Miley will be wearing (or not wearing) for the occasion…