Last Updated on 27th October 2013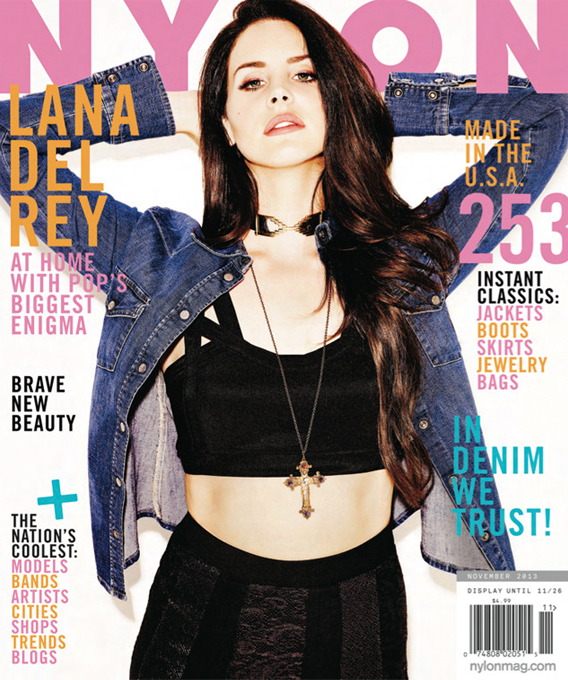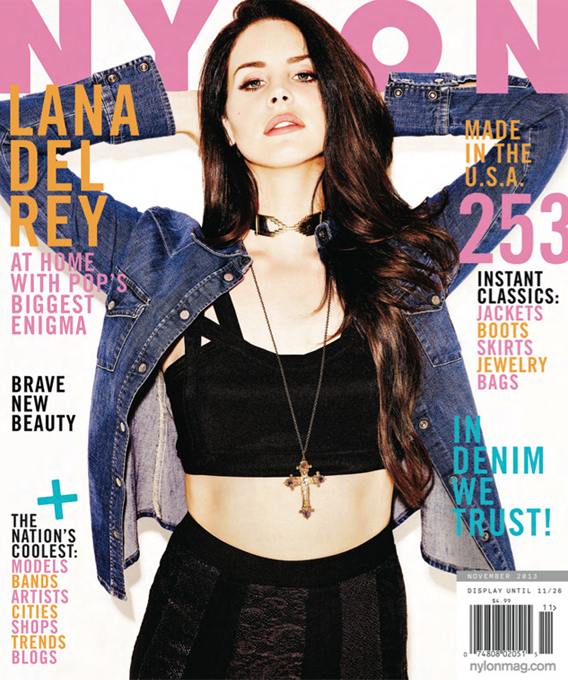 Well if it isn't Lana Del Rey on the November cover of Nylon…
If it wasn't for our Mulberry Del Rey bag serving as a constant reminder, we might have forgotten all about her presence outside the music world.
Luckily Lana Del Rey is back, and she is showing off her modelling credentials on the magazine cover and inside the editorial, proving that Next Model Management knew what they were talking about when they asked her to join their books at the beginning of last year.
Lana talks to the mag about her roots, her new musical masterpiece (she may not have used those exact words but we are just guessing!) and knowing she hit the big time when she first penned Video Games…
"I know when I wrote it, I was in love with it—I sent it to everyone, saying, 'Look! This is me in song for," she said about he song. "No one in my own circle had a very big reaction, but then Radio 1 started spinning it every day, and that's when things really started to change."
So we guess we have Radio 1 to thank for bringing Lana Del Rey into our lives! You can read the rest of Lana's interview in the November issue of Nylon.