Last Updated on 26th October 2013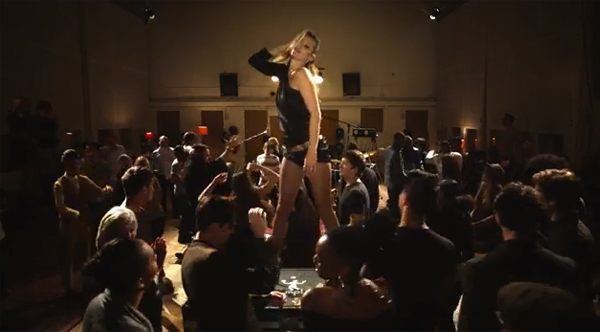 Paul McCartney's highly-anticipated video for Queenie Eye has finally been released, and as predicted, it features some pretty hot names…
Kate Moss, Johnny Depp, Meryl Streep, Jude Law, Sean Penn, Lily Cole, James Corden, and Gary Barlow are just a few of the star-studded extras in the video.
The video features Paul McCartney doing what he does best – sitting at a piano and singing his song. The A-list extras can be seen enjoying his entertainment, dancing amongst themselves and really getting into it. Mossy even gets on top of a table and strikes some seriously fierce poses!
As much as we love Kate Moss though, we think multiple Oscar-wining actress Meryl Streep steals the show. She gets down like a true pro, and looks like she is having an absolute whale of a time. We definitely want to party with Meryl in the future!
Watch the video below and let us know what you make of the video; how many celebs can you spot?