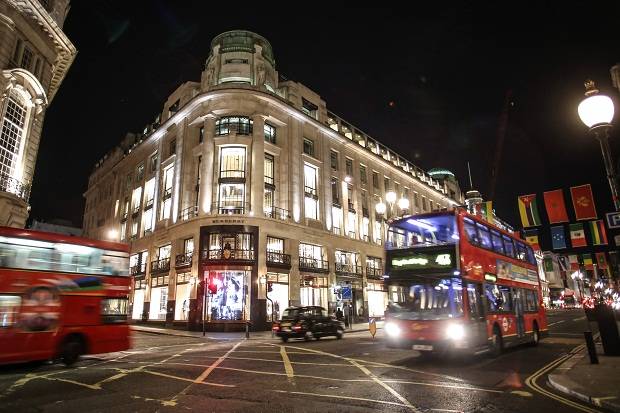 If the Marks and Spencer Christmas ad wasn't enough to get you into the festive spirit, why don't you head on down to Regent Street this Saturday and see the Christmas lights being switched on by Emmy Award Winning actor Ty Burrell and Hollywood film director Rob Minkoff? That should definitely get you in the Christmas mood!
As well as watching the boys do the honours of switching on this year's lights, you'll also be able to roam around freely all day, as Regent Street will be traffic-free all day.
There will be catwalk shows for you to enjoy too, from the likes of Jaeger, Austin Reed, Calvin Klein, Tommy Hilfiger, Brooks Brothers and more, so you're bound to be thoroughly entertained throughout.
And speaking of entertainment, the event will be filled with musical performances from Eliza Doolittle, Leona Lewis, Passenger, and perhaps most excitingly of all, Emma Bunton and Melanie C who will be performing 2 Become 1, the Spice Girls' first ever Christmas Number 1.
Do you need any more reasons to attend? Plan your visit by heading to RegentStreetOnline.com to check out the schedule for Christmas on Regent Street.
See you there! We'll be the ones with the big "We heart the Spice Girls" banner!