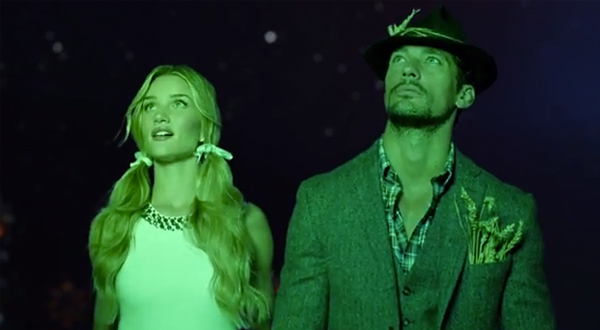 After getting you nicely excited for it last week, the time has finally come to check out the brand spanking new Marks and Spencer Christmas commercial.
The M&S Christmas as is probably one of the best ones the store has ever done, and it features the gorgeous Rosie Huntington Whiteley, the handsome David Gandy, and the downright legendary Helena Bonham Carter.
The commercial incorporates elements from some of our favourite films and fairytales, from the likes of The Wizard of Oz, Alice in Wonderland and Aladdin among others, and we're not ashamed to say that we had goosebumps and shed a little tear of happiness at the end.
The advert will debut on television screens tomorrow, but you can watch the full thing in the video below. We're good to you like that!