Last Updated on 8th November 2013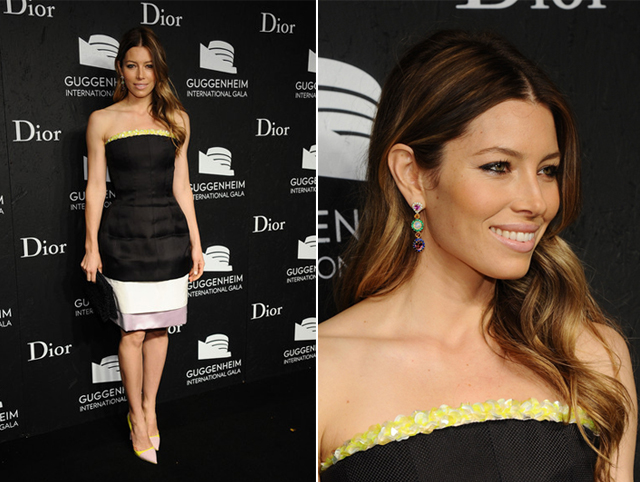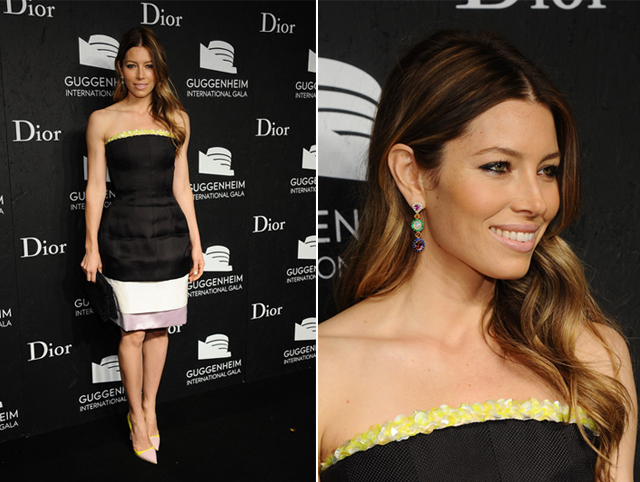 As jealous as we may be that she's married to Hollywood heartthrob Justin Timberlake and we're not, there's no denying that Jessica Biel is one seriously hot and stylish lady.
Jessica Biel attended the Guggenheim International Gala at the Guggenheim Museum in New York last night, and opted to wear a gorgeous Christian Dior Couture spring/summer 2013 dress for the occasion.
The stars have been wearing a lot of Dior these past few days – some slightly better than others – but we think Mrs Timberlake gets top marks for her seductively simple ensemble.
As with all Jessica Biel red carpet looks though, it was all about the attention to detail; the Dior droplet earrings that complemented the colours in her dress were to die for, as was her perfect smoky eye make-up.
Oh and did we mention that we have total hair envy, too?