Last Updated on 3rd December 2013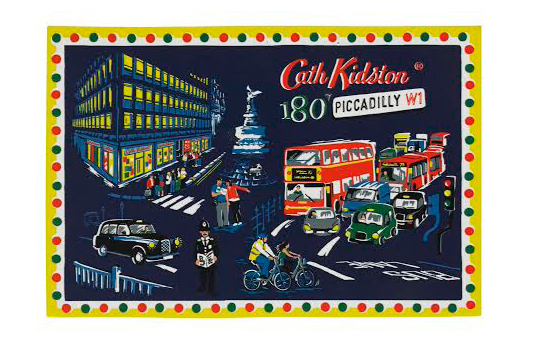 It's no secret that we love a bit of Cath Kidston  (who isn't romanced and entranced by her beautiful feminine designs?) so we couldn't be happier to announce that the largest Cath Kidston store is opening right here in London later this week.
180 Piccadilly will open its doors to the world's biggest Cath Kidston store on ThursdayDecember 5th – 20 years after the brand first launched.
"Twenty years ago, when it first began, in a small shop in Holland Park, I never imagined that we would have over 100 stores across the UK, Europe and Asia," Cath Kidston said. "We are so excited about the London flagship launch and delighted that we have found this perfect landmark site in Piccadilly. It fits our brand perfectly."
To celebrate the flagship store launch a giant 3m x 5m Christmas present will be revealed at Marble Arch, with a ticking clock counting down the minutes until the grand reveal of Cath Kidston's Gift to London at 8.30am on December 5th. Do you want to say early Christmas present or shall we?
If you want to take the day off work and head down to Piccadilly then here's another great reason to justify it: the first 180 people through the doors will receive gift vouchers of up to £180. If that isn't a reason to get out of bed early and queue up for the 9:30 launch, we don't know what is!