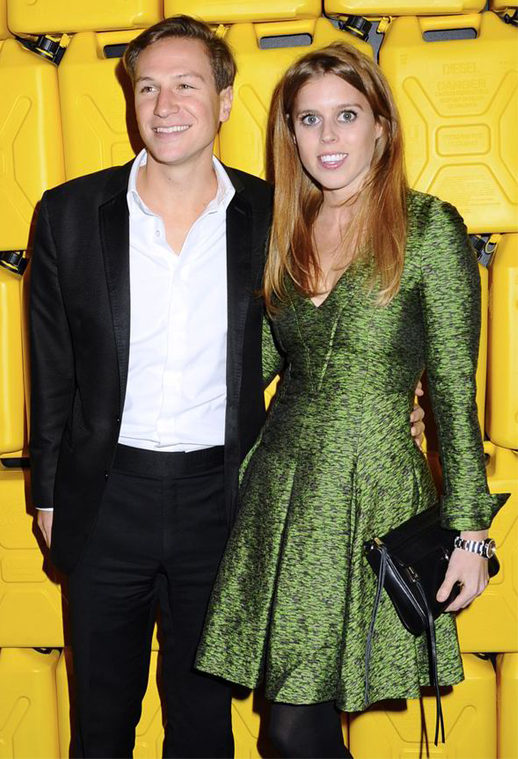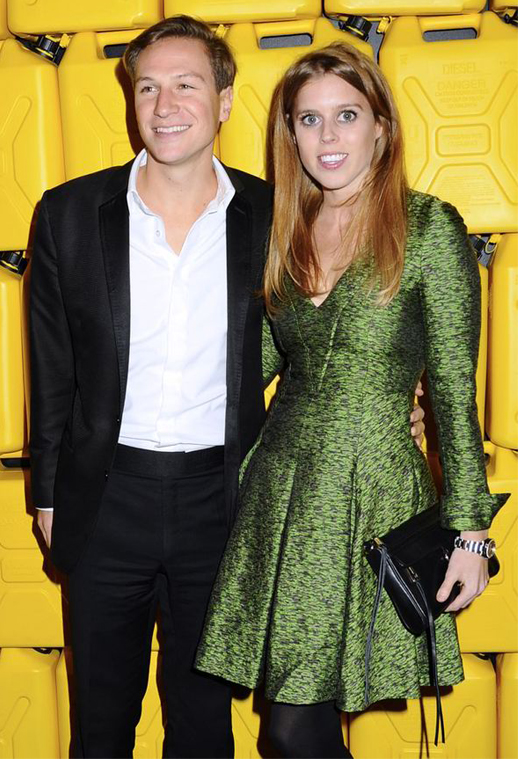 Look like Princess Beatrice is taking sartorial tips from her cousin-in-law Kate Middleton, as she stepped out in a green Jonathan Saunders dress that we saw her wearing back in January.
She was attending a charity event at the Duggal Greenhouse last night in Brooklyn, New York, so we admire her decision to bring some Scottish fashion to the States.
While Bea – posing above with her very dapper boyfriend Dave Clark –  seemed to stick to the same choice of footwear and black tights, she mixed things up a bit by opting to wear the dress as it appeared on the runway, and dismissed the chunky black belt she teamed the dress with at the start of the year.
We actually think the lack of belt accentuates her figure more, so we're glad she decided against it this time around.
Take a look at the dress back in January and let us know which styling you prefer.