Last Updated on 2nd January 2014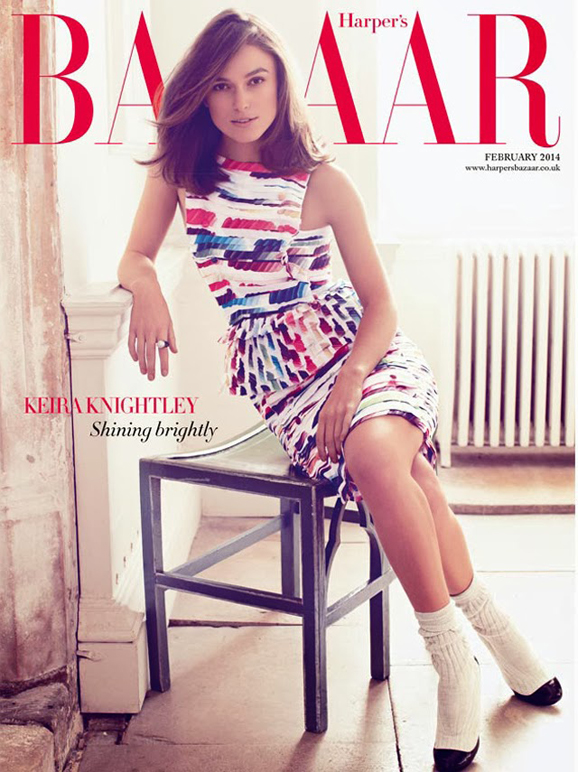 February is a month synonymous with love thanks to Valentine's Day, and we think Harper's Bazaar UK definitely captured this by appointing English rose Keira Knightley as its cover star. Doesn't she look incredible?
Keira may be on the Jack Ryan: Shadow Recruit promotional trail (it hits cinemas on January 31st, fyi) but she opened up about a number of different subjects during her accompanying interview, including privacy, Twitter, married life and feminism among other things.
"I think it's great that the discussions are finally being allowed to be had about feminism, as opposed to anybody mentioning feminism and everybody going, 'Oh, f***ing shut up'," she said. "Somehow feminism became a dirty word. I thought it was really for a long time, and I think it's great that we're coming out of that."
She isn't the only actress with strong views on feminism; remember Zooey Deschanel's widely publicised thoughts on the matter?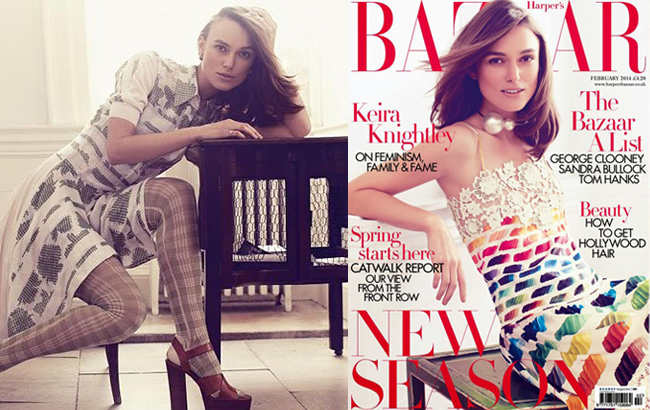 We digress; you can read the rest of Keira's interview and see more stunning Alexi Lubomirski lensed pics in the February issue of Harper's Bazaar UK.