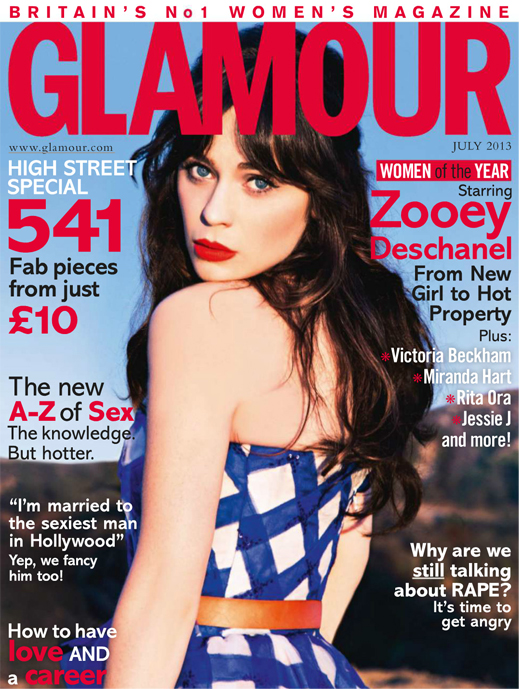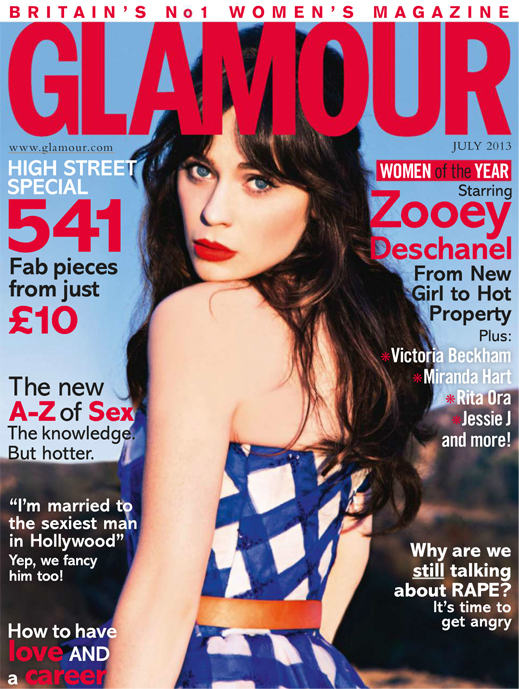 With her ruby red lips and perma-glossy brunette locks, the words glamour and Zooey Deschanel seem to fit together rather seamlessly. Hence why it doesn't come as a surprise to find the New Girl actress and She and Him singer covering Glamour UK's latest issue.
Even though Victoria Beckham was crowned Woman of the Decade at the Glamour Women of the Year awards earlier this month, Zooey is the perfect cover star for the Women of the Year issue. The magazine actually has four cover stars this month – Rebel Wilson, Myleene Klass, Harry Potter himself Daniel and of course Miss Deschanel, but she is by far our favourite this time around. The piercing blue eyes and cute quirkiness do it for us!
Her interview is also pretty bold and outspoken, which may surprise you – especially when she speaks out about feminism.
"I'm just being myself," she said. "There is not an ounce of me that believes any of that crap that they say. We can't be feminine and be feminists and be successful? I want to be a f–king feminist and wear a f–king Peter Pan collar. So f–king what?" (We took out the expletives in the title!)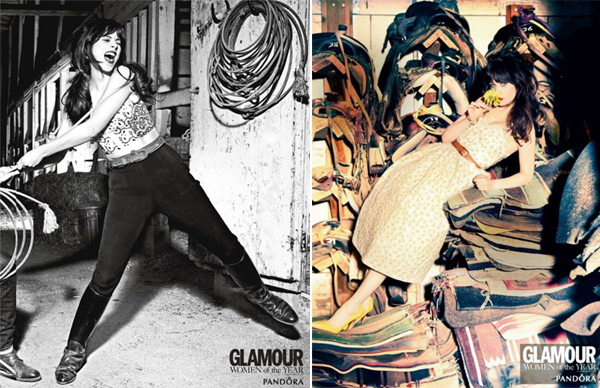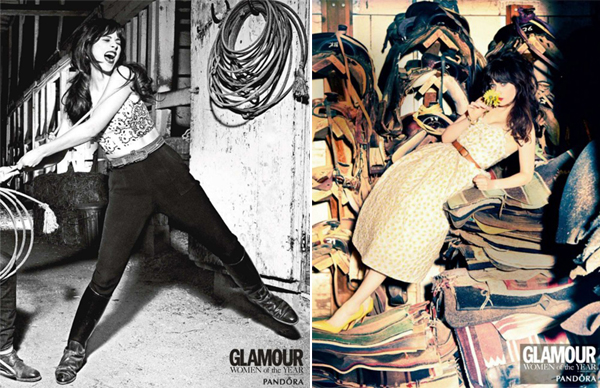 Head to the Glamour website to check out the other three covers and let us know which one is your favourite!