Last Updated on 6th January 2014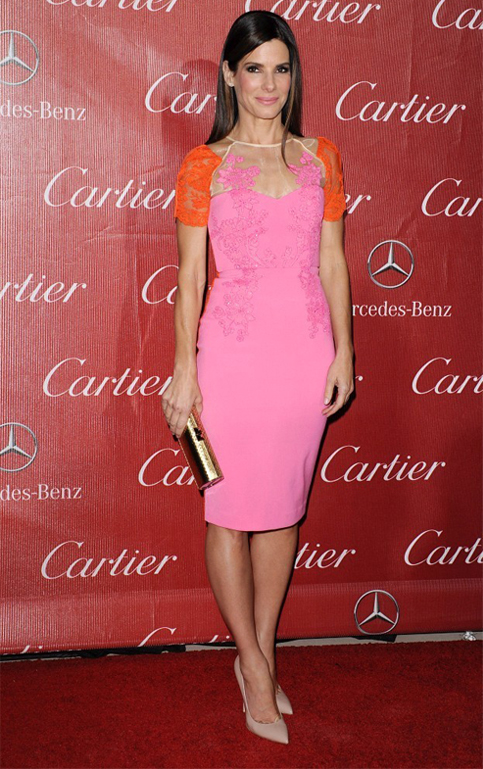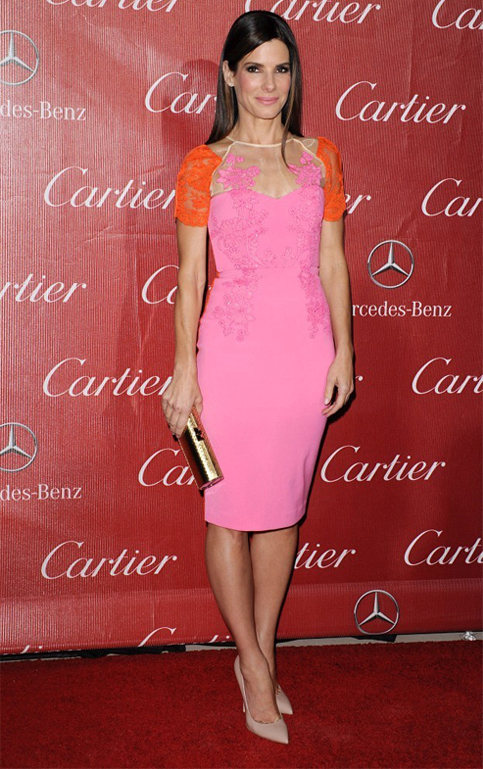 We learnt last year that pink and orange is a winning colour combination for Sandra Bullock, so we totally understand why she decided to give it another go.
The stunning actress stole the show as she arrived at the Palm Spring International Film Festival Award Gala in, you guessed it, Palm Springs at the weekend, wearing a bold and eye-catching Alex Perry sheath dress for the occasion.
She accessorised with leg elongating nude pumps, a gorgeous gold clutch to match her golden glow, sleek swept back brunette shiny locks, and perfect make-up.
We knew there was a reason we looked up to Sandra Bullock; we're pretty excited to see what else she has to offer this year. We reckon she's going to blow us away during awards season if this sneak preview is anything to go by.