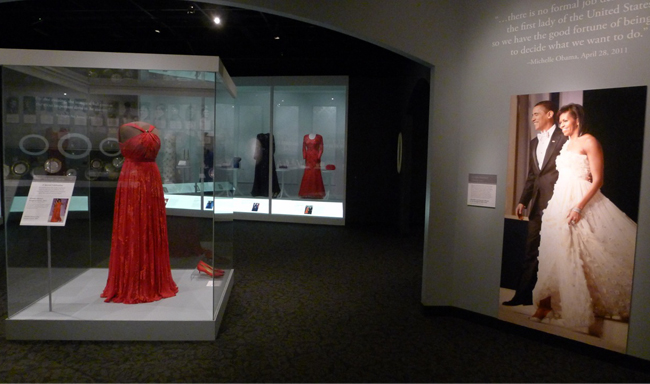 We gushed about her wearing it at the start of the year, and also ended the year by naming her one of the best-dressed ladies of 2013 because of it… so it's safe to say that Michelle Obama's Jason Wu gown that she wore to the second Inauguration Ball is something pretty special.
We aren't the only ones to gush about the First Lady in the red hot dress though, so it comes as no surprise to learn that it's going on display at the National Museum of American History for the 100th anniversary of its popular The First Ladies exhibition.
Michelle Obama's dress – along with the red Jimmy Choos – is only going to be there for a year though, so plan your trip to the States carefully if you want to check it out with your very own eyes.