Last Updated on 24th January 2014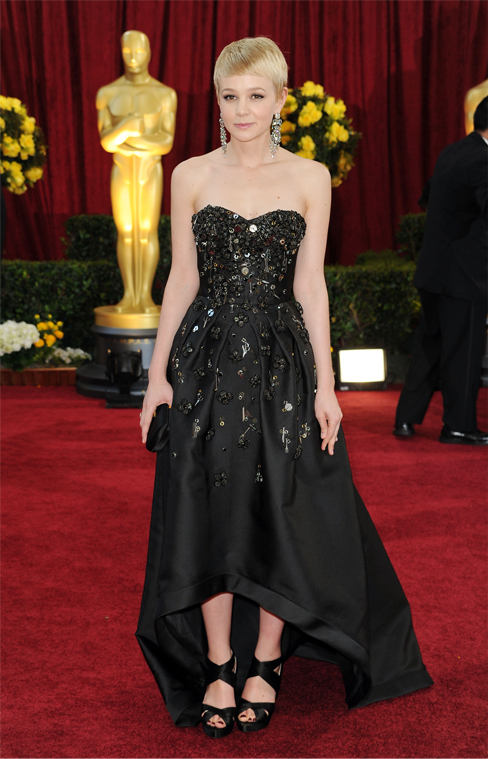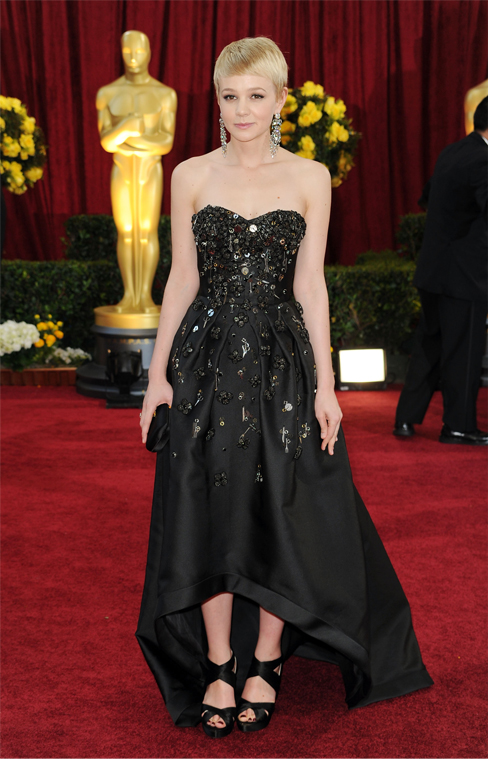 Carey Mulligan seldom fails to impress on the red carpet, and the 2010 Oscars were no exception.
The gorgeous actress was kitted out in a stunning Prada number – obviously making many a best-dressed list in doing so – but it's what she did off the arrivals red carpet that has left our jaws floor-bound…
"When I went to the Oscars – the only time I've ever been to the Oscars – a few years ago, I wore this Prada dress covered in cooking utensils," Carey Mulligan told British Vogue. "I got drunk at the end of the night and started ripping them off and giving them as presents to people, so that was fun.
"I'm pretty sure that was the point of it, that's how Miuccia meant for it to go I'm sure."
Erm… if you say so, Carey?
Hayden Panettiere in Tom Ford at the Golden Globes aside, we know that the celebs are actually lent the dresses they wear on the red carpet, which means having to give them back to the designers.  We don't know how Miuccia Prada reacted when the dress was returned with fewer utensils than it left her with, but we're guessing she was a good sport about it.
What do you guys think?