Last Updated on 29th January 2014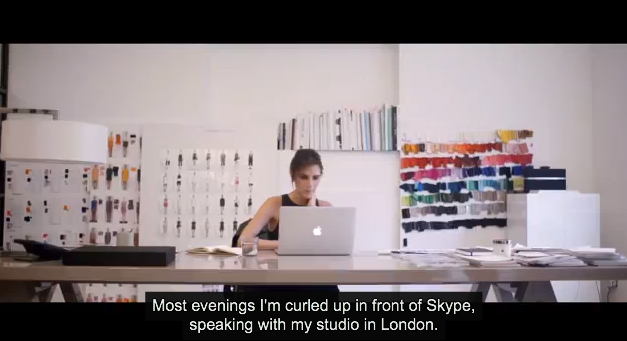 Don't worry, we haven't forgotten about that Victoria Beckham and Skype collaboration project that we told you about at the end of last year.
We all scratched our heads in confusion because we weren't entirely sure what it would entail as this sort of thing has never really been done before, but now we can enlighten you with some more info. And better still, a trailer!
From what we have gathered from watching the trailer, we can look forward to an intimate commentary from VB herself, interviews from some of the biggest names in fashion such as British Vogue ed Alexandra Shulman and fellow designer Mary Katrantzou, and much more.
And here's the best part. We can all get involved too – that's where the "interactive" bit of the project comes in. So, if you want to be part of this adventure and ask Victoria a question about "her business success and entrepreneurialism", then you can do it in a live Q and A session today at 3pm! How cool is that?