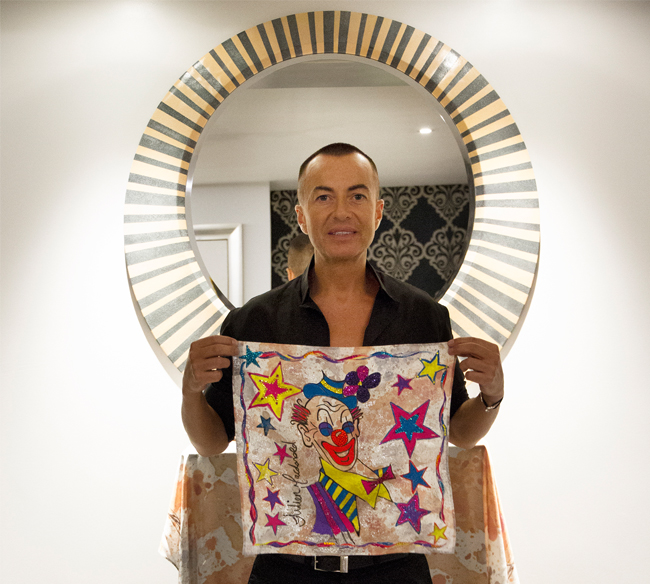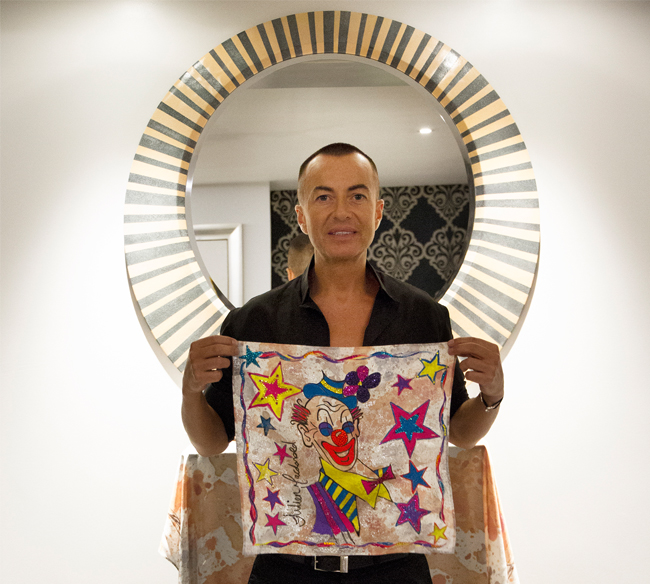 Nine hot designers have created scarves inspired by their own childhood memories to be auctioned off for Save the Children later this month.
Scarves have not only dominated the latest spring/summer 2014 catwalks, but they're a staple part of every woman's wardrobe season after season. Not only are they great for keeping our necks warm, but they also are a godsend when it comes to adding a splash of print or colour to an otherwise boring outfit.
So, if you want to get your hands on a scarf created by some of the hottest designers from Julien Macdonald to Marc McGreevy and many more, then now's your chance, as they are going under the hammer with 100% of the profits going Save the Children!
"Being approached to create a bold scarf print for Save the Children was an honour," Julien said. "I immediately wanted it to be fun and colourful! Drawing from the classic childlike inspiration of a children's party, the scarf encompasses the energetic and lively feel that this project portrays, and I had a lot of fun producing it!"
It wouldn't be a Julien Macdonald creation if it didn't have his signature love of colour and sparkle on it; he definitely hasn't let us down.
All nine of the scarves were donated by Luxury accessories label Age of Reason for the designers to work their magic on. The auction will launch on eBay on Thursday 13th February and will close 10 days later on Sunday 23rd February. Happy bidding!