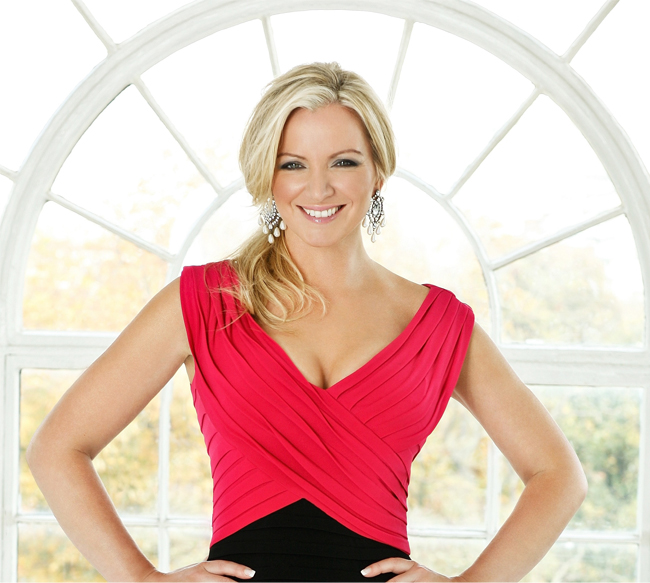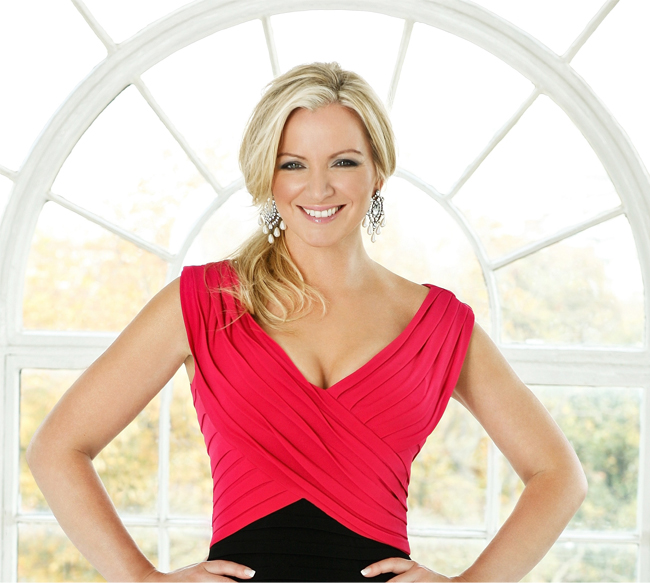 We couldn't pass up an opportunity to sit down with Ultimo founder Michelle Mone, and pick her brains about everything from business to bras to all else in-between. Here's everything we managed to ask her in five minutes:
Abbey Clancy is the new face of Ultimo, but who else would you say is a typical Ultimo girl?
The typical Ultimo girl is someone you can relate to. Someone that's confident and sexy and looks after themselves. And that can be all sizes as well, because we've got an Ultimo real women campaign and we like to have all shapes and sizes involved. I use to be a lot bigger than I am now and I don't see why we should exclude certain sizes. So the ultimate Ultimo girl is just someone who wants to look and feel their best.
What sets Ultimo apart rom the rest of the lingerie brands out there?
I think Ultimo is unique because we have lots of innovation. We have the gel filled bra, and we're the only ones in the world that do liquid silicone gel. I think we did a low back bra, a frontless bra. But then we do fashion as well, there's a new fashion collection every ten weeks. We've got 'The One' bra for only £20 which saves you a double boob for only £2o.
You're the bra queen, so what do you think makes a good bra?
There are a lot of things that have to be achieved when you're designing and inventing a good bra. One is fit, one is design, one is innovation, as well as quality and fabric technology. All the different components have to be absolutely fantastic; at the end of the day it has to do the job ten out of ten and that's what Ultimo does.
So going braless is definitely a no-no then?
You can't go braless! If you're going to a dinner and dance and you're wearing a backless dress, you can't go braless. There are some celebrities out there who have done that recently and it looks awful. You should dress properly you should dress underneath your clothes first – don't wear your bra riding up your back or anything like that. You've got to be properly fitted. Would you walk around in a pair of shoes that are three sizes too small? No!
What's the secret to feeling confident in lingerie?
You shouldn't dress for a guy, you should dress for yourself – it's whatever makes you feel confident. It's not what the media tell you is right for you, it's what your body tells you is right for you. Do you suit a thong or a brief? It's up to you – there's no right or wrong!
Tough question, but what's your faourite piece from the new collection?
I'd say my favourite is bridal. Hopefully I might wear it one day, hopefully I might get married again. Bridal is everything a bride could want; beautiful fabric, lots of innovation and it won't let you down on your big day – or night!
What's next for Michelle Mone and Ultimo?
Growing the brand! I'm doing more with UTan the tan that doesn't smell and doesn't stain the sheets. I also want to do a lot more in the beauty world and I am also working with David Cameron, giving talks, and doing all my charities as well. Work hard, play hard, and give something back. I try to do all that in a day, and then I'm happy.
Please complete this sentence: the key to success is…
Determination and a can do attitude. If you believe it and you dream it, it can happen!
Please complete this sentence: the key to happiness is…
The key to happiness is you've got to be happy in yourself, first and foremost. Love yourself and if you can do that, then you'll be exceptionally happy. I've had to do a lot of work on that in the past year and I can honestly say I'm the happiest I've ever been!
We also sat down with Abbey Clancy, the new face of Ultimo, so don't forget to check out that interview and read what she had to say!