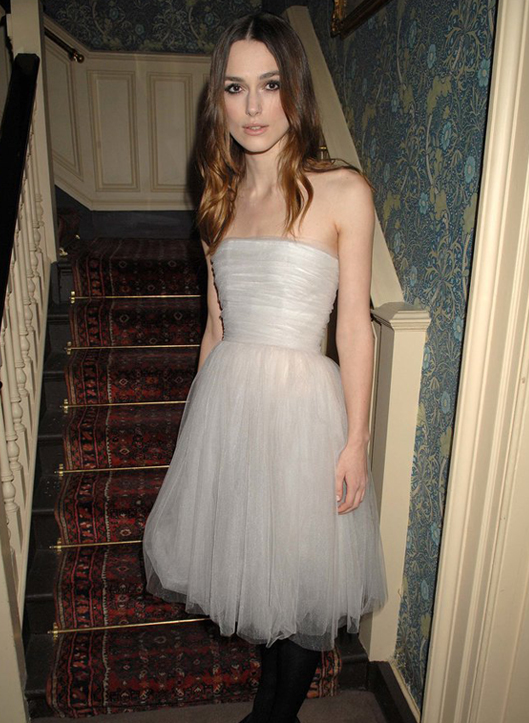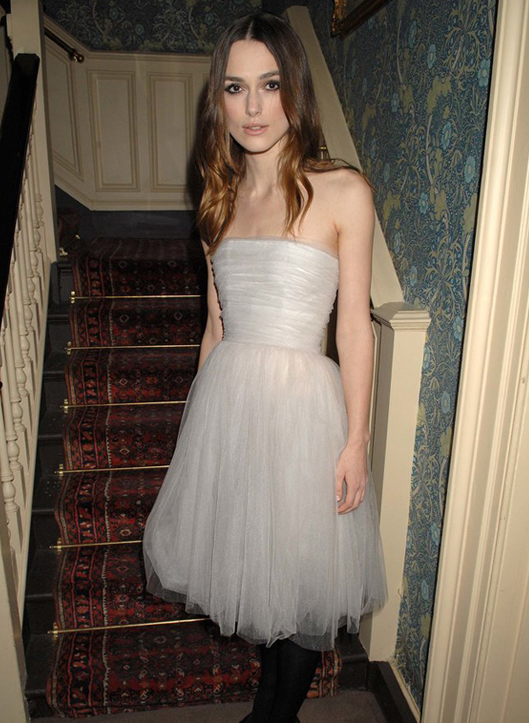 Chanel wedding dresses have been dominating the blogosphere lately.
Lily Allen sent everyone into a panic when she revealed that she lost her Chanel wedding dress last week… but just wait 'til you hear what Keira Knightley has done to her Chanel wedding dress which she has worn on several occasions…
"It's now got red wine spilled down the front," Keira revealed. "I didn't quite realise the extent of it until I got home. It's quite impressively splattered. But, hey, a good night is a good night and when a dress has had its time, maybe it's had its time.
"I'm pretty sure I can get it out but, if I can't, I'm happy with the memory of a good night and the story of how the dress got destroyed."
Well she sounds a lot calmer than we would be if a Chanel dress we owned suffered the same fate; but then again, a Chanel muse and friend of Karl Lagerfeld might have a better chance of getting another one than we would.
[Grazia]