Last Updated on 20th March 2014
Love her or hate her, one thing is for certain – Rihanna is one of the most discussed celebrities in the fashion world.
Along with her hairstyles, Rih Rih is constantly changing her look. We love her eclectic and often controversial sense of style and she is undoubtedly a designer favourite.
Rihanna's style is all about being daring and outrageous, and more often than not her gamble pays off. One of this generations trend-setters and a fashion icon to many Rihanna may make the occasional slip and end up on the worst-dressed list, but she always manages to still be the "talk of the town".
We've compiled our three favourite looks with tips on how you can make the look your own!
LOOK 1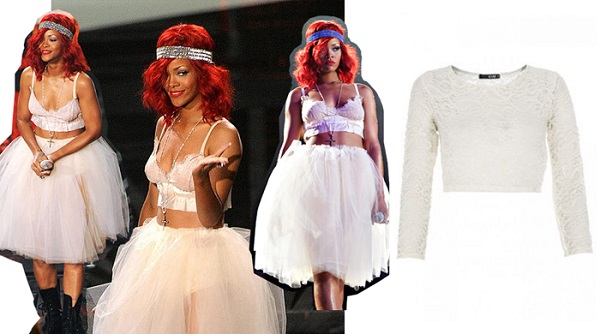 Rihanna's style is particularly famous for being pretty much centred on exposing her midriff. She wears a lot of crop tops both during her concerts and on the red carpet.
Get the look and go for a white crop top like from Debenhams at£14,99. Wear with a puffy skirt and a long pendant necklace. The perfect, eye-catching summer outfit for the girl who loves to experiment. Debenhams offers additional discounts on clothes, so if you are not in rush, have a look.
LOOK 2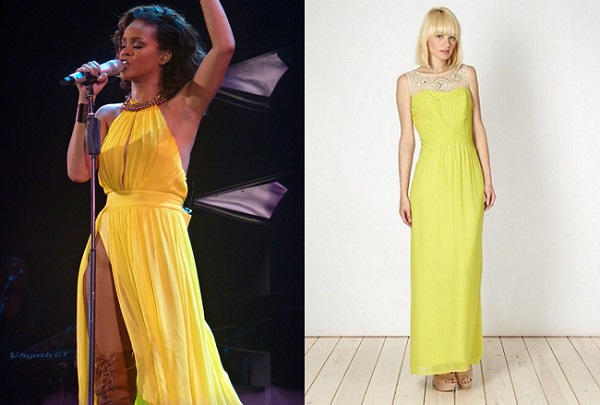 Go for something shocking and different with a bright yellow maxi dress! Promising to turn heads and attract the attention of all, this is the perfect go-to dress for both formal occasions and glamorous soirées especially in the summer. Available at Debenhams for £65.
LOOK 3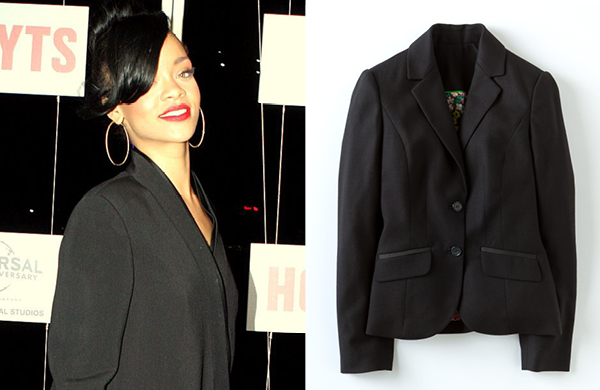 Are you intrigued by her most bizarre looks but think they are not for you and want to tone it down a notch? There are times when Rihanna change things up a bit and opt for sophisticated outfits and we love it when she does.
Invest in a great black blazer like this one from Boden (priced at £119.20) and you won't only be able to use it everyday for work, but also during your evenings out worn with a pair of statement earrings and a bright red lipstick.
Which look is your favourite?