Last Updated on 27th March 2014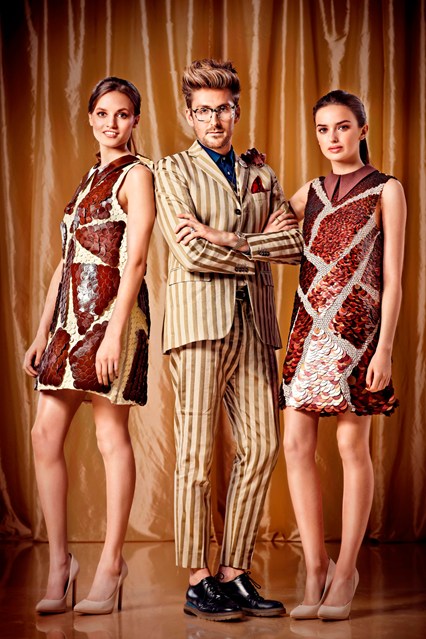 Congrats to Henry Holland, as it's just been revealed that he is the latest designer to collaborate with ice cream brand Magnum. He follows in the footsteps of Karl Lagerfeld and Zac Posen, who both did cracking jobs if we may say, but we think Henry Holland has done a marvellous job too if the picture above is anything to go by.
The designer has created a one-off sixties inspired dress to coincide with Magnum's 25th birthday, and although the colour palette doesn't feature as many bright colours than he is used to, we can't fault his design!
"Magnum has done some amazing fashion partnerships, so when I was approached about the project it seemed like a really exciting opportunity," Henry Holland said. "Plus, the prospect of free Magnums didn't hurt!"
"I've never worked in brown before, but the style of the dress fits in with my general aesthetic. I was able to be more elaborate with the embellishment techniques, which was fun."
And it certainly does look like a fun dress to wear! The dress costs £5,000 (a lot cheaper than Zac Posen's $1 million version!), took between two to three months to produce, and was inspired by the pattern of cracked chocolate. Just a shame it's not edible…
Watch the video below to see the star-studded launch party and get a sneak peek at how the dress was made!