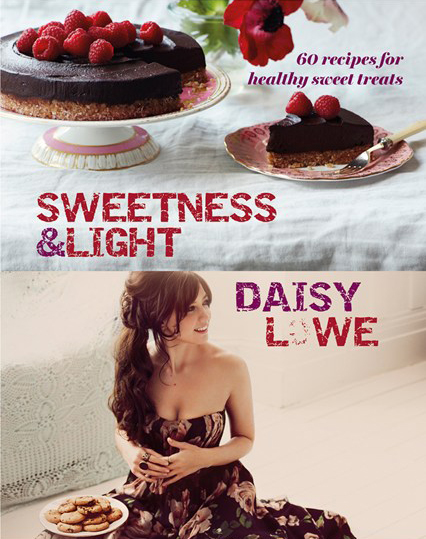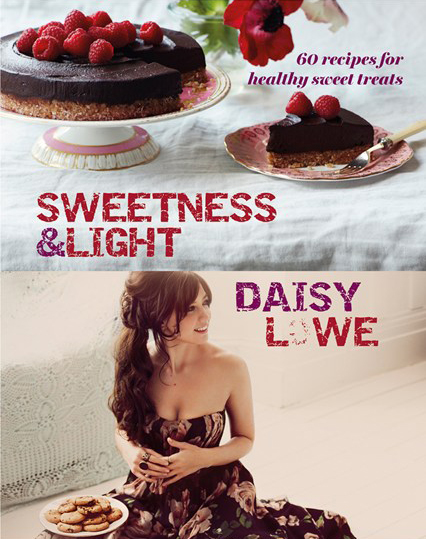 When Nigella Lawson covered the British Vogue April 2014 issue, we got pretty excited that the food world and fashion world were slowly but surely coming together. And now we're convinced that food and fashion are the perfect partnership as top model Daisy Lowe has written her very first cookbook!
Daisy's first foray into the cookbook world is all about desserts that are good for you, hence the very apt title, Sweetness & Light.
"Sweetness & Light is the result of my journey to discover the craft of baking guilt-free delicious treats," the model said. "I wanted to create a collection of recipes that ensure you can enjoy sweet things without harming your body. You'll find recipes here to satisfy even the sweetest tooth. Many are gluten-, dairy- and refined sugar-free, some are vegan and others raw. Cook with love and make your body feel good."
Hopefully this puts an end to the myth that models and fashion folk don't treat themselves every once in a while. We love indulging in sweet things but sometimes we feel a pang of guilt shortly after… however, we don't think that will be the case with Daisy's recipes.
Sweetness & Light is out on July 3rd – we can't wait to buy it and start whipping up delicious treats!