Last Updated on 8th April 2014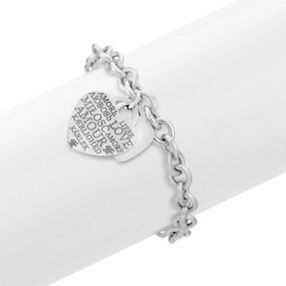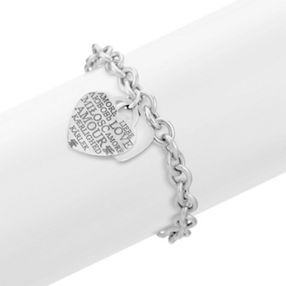 If you want to buy the best bracelets to express your personality, but you do not want to make a fashion error – there is no need to panic. You can add style to your wrists without overpowering your basic outfit options.
Most fashion lovers know that their basic jewelry choices can be divided into four categories: modern, ethnic, antique and classic.
A basic wardrobe should not only include items from each category, but also have diamond, tennis, pearl bracelets for everyday wear.
When shopping for new jewelry use this simple guide to help choose the right pieces to help you create a cohesive and complementary wardrobe of baubles and bracelets.
Classic Bracelets
Some classic pieces of jewelry are a fashion must in every woman's wardrobe – from a string of pearls to stud earrings.
Classic bracelet options include round bracelets made of wood, metal, plastic, and strands of glass or plastic and gemstone beads.
Cuff bracelets are another stylishly, classic jewelry investment. Gold-toned cuffs can dress up a sweater or a dress faster than any other piece of jewelry.
If you gravitate towards small, classic accent pieces, pair three or four silver bangles with a crisp long-sleeved white shirt and a pair of dark-colored jeans and pumps for a casual lunch with friends.
Modern Bracelets
Modern jewelry options – a bracelet made of large gold beads, a bold yellow Lucite bangle or a crystal-encrusted cuff bracelet – makes a strong style statement. In fact, a modern, statement bracelet should be the focal point of any outfit.
Wear modern bracelets if you have a flair for the dramatic and like to use your accessories as conversation pieces. If you work in a creative office, wear just one modern bracelet to kick your neutral wardrobe options up a notch.
If you need a show-stopping accessory for a holiday-themed soiree, a red and green chunky bracelet will add color and flavor to your black, red or green Christmas party outfits.
Ethnic Bracelets
Ethnic jewelry encompasses a large category that can be best described as bohemian-inspired and handmade. A signature, ethnic bracelet will include woven fibers, beads, stones, metals, leather and suede – any material or object that a jeweler can mold or shape into a bracelet.
Ethnic bracelet looks vary from exotic or soft to high fashion and bold. If the fashion of Grace Jones or Lady Gaga inspires you, add a flashy, high-wattage bracelet to your weekend looks to give your outfits instant glamour and edge.
Antique Bracelets
Most women cherish one piece of heirloom or antique jewelry that was passed down to them from their mother, aunt or grandmother. There are serious collectors, however, who seek Chanel-inspired cuffs, silver bangles, marcasite cuffs and dozens of other heirloom-quality pieces.
The women who wear this type of jewelry typically have a classic and conservative style that reflects their interest in the past.
To complement a yellow or cream outfit, add an antique bracelet to your wrist that features gold, green and yellow gemstones.