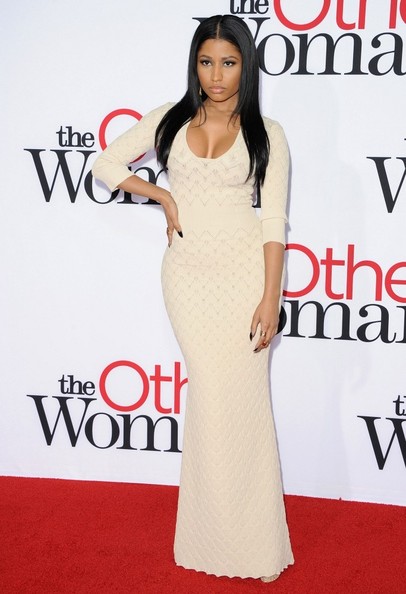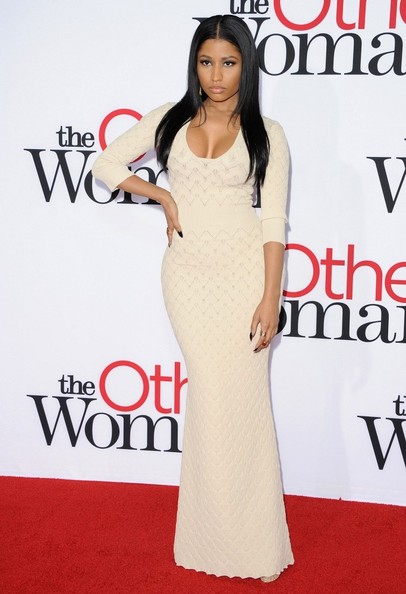 We thought we would take a break from gushing about the Duchess of Cambridge's Australian Tour wardrobe and turn our attention to another famous face instead.
That's not to say Kate Middleton's latest look wasn't as noteworthy as her previous ones. Au contraire, her latest  pastel pink Alexander McQueen ensemble was as dreamy as ever. Click here to check it out if you can't bear the thought of not knowing what our future Queen wore.
We couldn't let this Nicki Minaj look slip away though, because we think the singer and rapper looks absolutely phenomenal. We thought the understated and toned down look that she debuted on the MTV Movie Awards red carpet earlier this month was a one-time thing, but we're thrilled to see Ms Minaj carry it on.
Akin to Kate Middleton, Nicki Minaj also wowed in an Alexander McQueen creation. Nicki wore her white floor-length dress to the Los Angeles premiere of The Other Woman, and although other beauties such as Kate Upton and Cameron Diaz also feature in the film, we definitely think Nicki stood out for all the right reasons this time.
Sure the neck is a little on the plunging side, but we think it's just the right side of daring; plus her natural hair colour, lack of bold accessories, and understated make-up lets her get away with it.
We hope this Nicki Minaj is here to stay for a little while longer!