Last Updated on 28th April 2014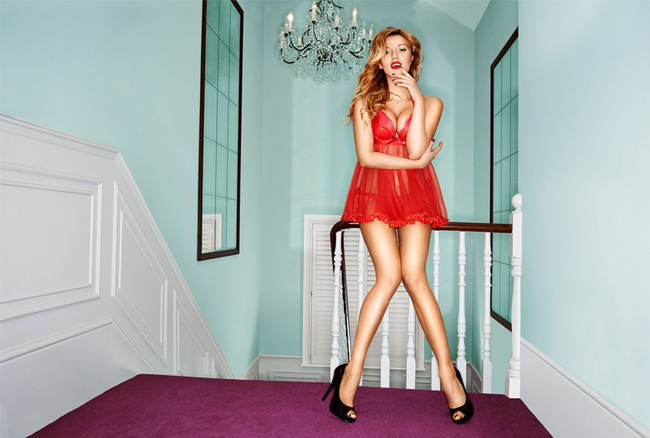 Here's an exciting story to kick-start your working week: Giles Deacon – collaborator extraordinaire – is teaming up with Ann Summers for an epic lingerie collection!
The designer has collaborated with everyone from Mulberry to Sky to New Look, but this is the first time he has joined forces with a lingerie giant.
"From a quality perspective the fit, details and finish were of huge importance as I wanted it to look and feel as premium and as special as possible," the designer said. "I wanted it to appeal to existing Ann Summers customers – who were much more diverse than I had imagined – but to also resonate with a new audience and in doing so introduce some new customers to the brand.
"The mood boards were split into groups combining images from some of my favourite fashion photographers such as Steven Klein, Helmut Newton, Mert and Marcus, Guy Bourdain and David La Chapelle. Sexy, provocative fashion images with a few vintage finds such as Betty Paige and Jayne Mansfield."
Sexy and vintage are two of our favourite words when it comes to describing lingerie, so we're confident that the collection is going to be as lust-worthy as everything else Giles Deacon is involved in.
The Giles Deacon for Ann Summers collection lands in stores on May 1st.