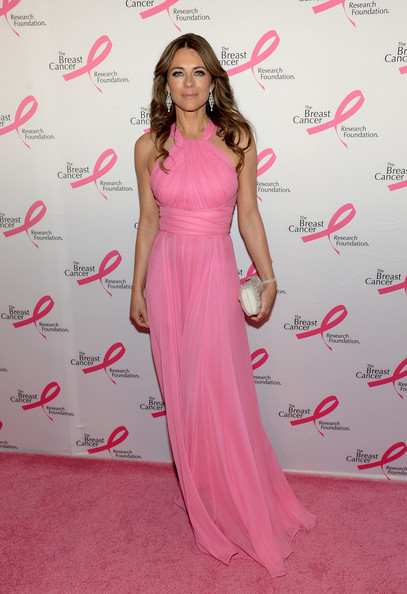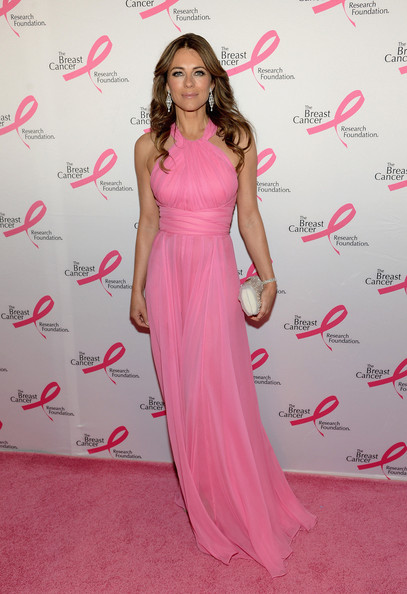 This time last year Elizabeth Hurley gave us a glittering, glamorous, and all-round gorgeous look when she attended the Breast Cancer Foundation Hot Pink party in New York in a stunning floor-length pink dress (the clue was in the title).
Fast forward one year and she looks equally as fabulous at the same event, only this time she is wearing a halter neck Versace gown instead.
The dress may have been a little less sparkly than the one she wore last year, but we definitely think she made up for it with those attention-grabbing earrings courtesy of Chopard. Our inner magpies can't seem to look away!
Elizabeth's hair was as voluminous and glamorous as ever, and her golden glow and flawlessly applied bold make-up completed her look perfectly. This is the kind of look Liz Hurley does best!