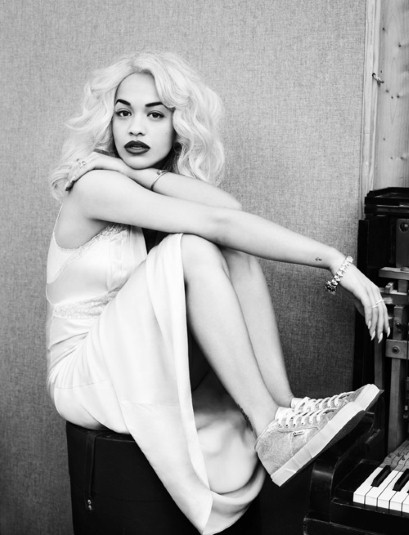 Uh oh – looks like Rita Ora is in a little spot of trouble with Superga!
The singer was reportedly paid a tidy sum of £180,000 to be the face of the brand, and as a result, stay faithful to it and not wear trainers by anyone else.
However, Rita was snapped coming out of popular London nightspot Mahiki in a pair of rival Converse sneakers, resulting in Superga withdrawing her last payment. Yikes!
Rita has since tried to sue Superga for stopping her payment, despite breaching the contract. We're not too sure how it went down in court but a settlement was reportedly reached and everyone has moved on with their lives so we think we'll leave it at that.
Rita Ora has moved on by signing up to work with Adidas, and Superga has moved on by tapping Bradley Cooper's girlfriend Suki Waterhouse to be its newest brand ambassador.
Phew!