Last Updated on 2nd May 2014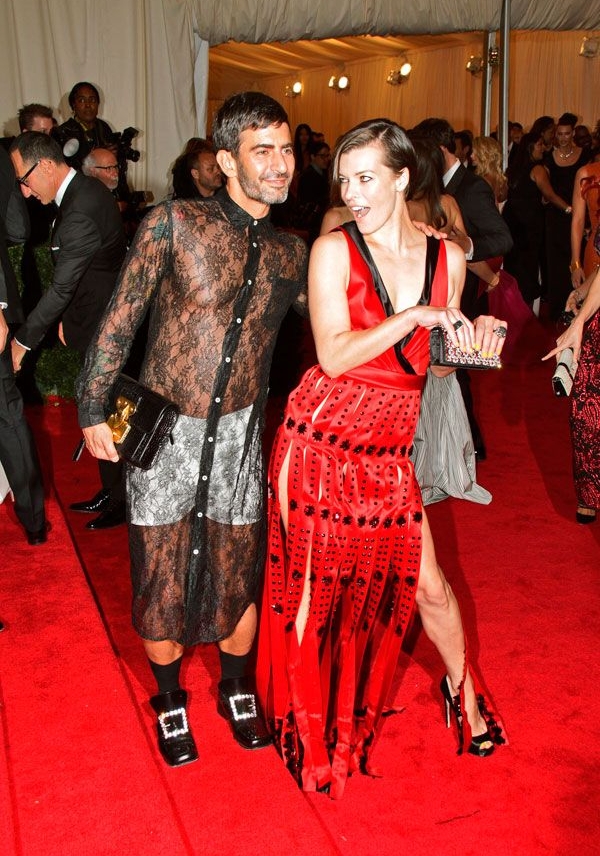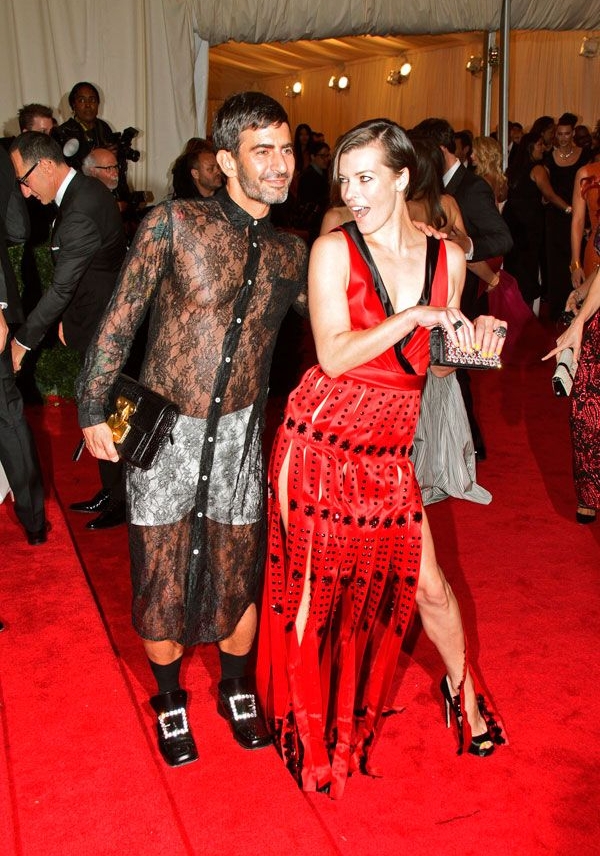 While we are looking forward to Monday (a very rare thing, indeed) because it's another Bank Holiday, the A listers across the pond are looking forward to it for a different reason altogether as they'll be attending The Met Gala!
Those lucky enough to get one of the hottest tickets in town have a pretty straight forward dress code to adhere to this year, as it's simply "white tie and decorations".
Sounds simple enough, but simple doesn't always mean good. Just ask Marc Jacobs…
"It's not as exciting as wearing a lace dress and boxer shorts. But that was only for Miuccia Prada," Marc Jacobs said, referring to the Comme des Garçons outfit he wore back in 2012 (above) for the "Schiaparelli and Prada: Impossible Conversations" theme.
"I'll be wearing Saint Laurent," he continued when he was asked what he might be wearing on the night. "I think it will be black with white tie, as the dress code asks for.
Well MJ might not be excited but we can't wait to see how all the fashion folk interpret this year's dress code for the Charles James exhibit. Watch this space!