Last Updated on 15th May 2014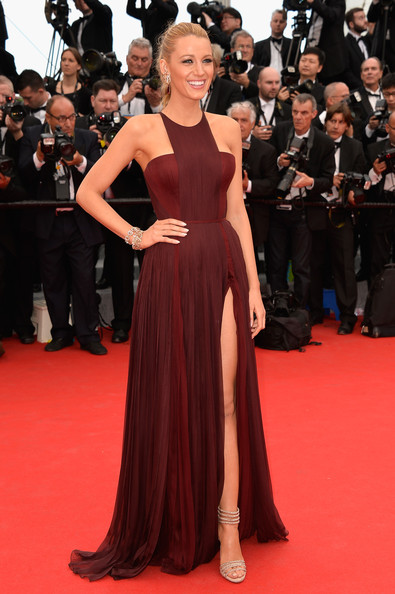 The Cannes Film Festival is in full swing, and you can always count on Blake Lively to show everyone how it's done on the red carpet.
Mrs Ryan Reynolds looked breath-taking (there's a sentence we've said time and time again and will probably never get bored of saying!) as she attended the Grace of Monaco premiere at the Cannes Film Festival. She chose to wear a stunning scarlet Gucci Premiere dress for the occasion, which came complete with a sinfully sexy thigh high slit – the perfect excuse for Blake to get her long, bronzed pins out!
We didn't think anything was going to top the Gucci Premiere dress she wore to the Met Gala a few weeks ago, but we think this might have just done it!
Blake Lively wearing Gucci Premiere on a big red carpet is pretty much expected now that she is the face of the fragrance, but that certainly doesn't mean we're going to tire of it. Akin to Jennifer Lawrence who seldom fail to impress in Christian Dior, we think Blake Lively has a lot more jaw-dropping Gucci looks to present to us.