Last Updated on 2nd June 2014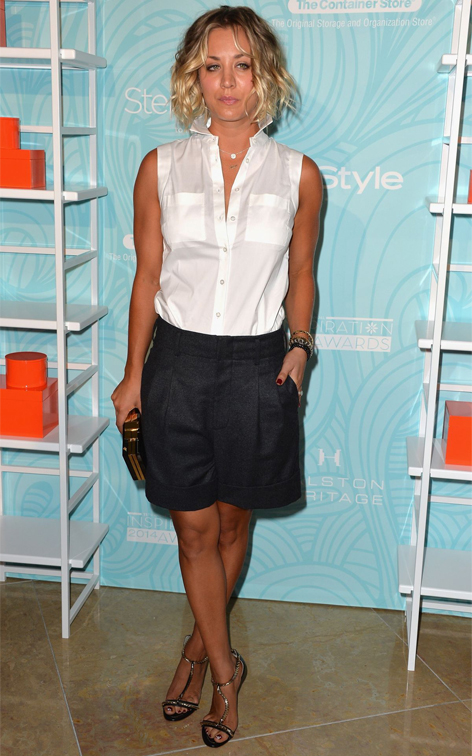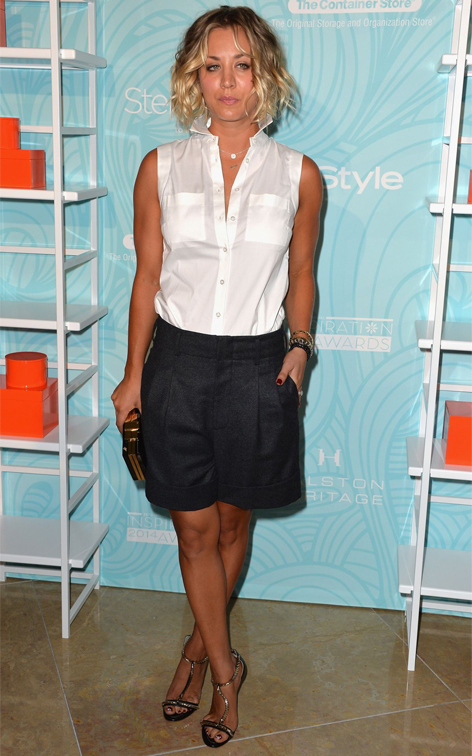 Woah – Kaley Cuoco has got a cute new hairdo!
And she didn't wait long to debut it either, as she and her cute crop headed to the Step Up 11th Annual Inspiration Awards at The Beverly Hilton Hotel on Friday night.
The Big Bang Theory actress nailed that effortless California girl look, wearing a crisp sleeveless Ann Taylor shirt with some black Theonne culottes and embellished gold T-bar sandals for that much-needed feminine touch. We love the masculine v feminine juxtaposition that's going on with this outfit!
Her Hollywood-ready golden glow (probably acquired from one of her many beach breaks), simple make-up and layered necklaces completed her look.