Last Updated on 4th June 2014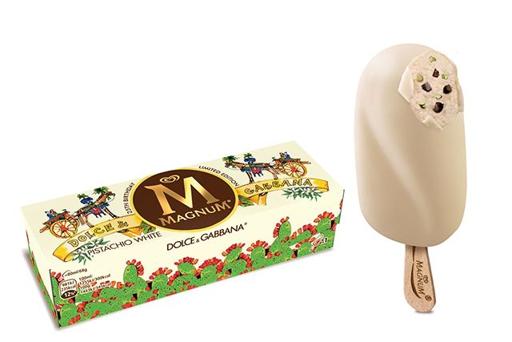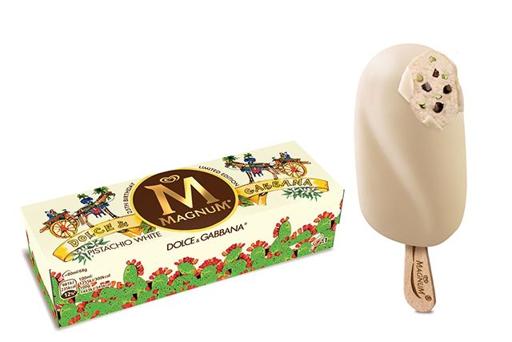 It's official, Magnum is the most fashionable ice cream in all the land.
It has worked with everyone from Karl Lagerfeld to Zac Posen (remember the 24 carat gold dress he created?) to many more in-between, and now it looks like the Dolce and Gabbana boys are on board too.
Domenico Dolce and Stefano Gabbana are collaborating with Magnum for a limited edition summer ice cream – the Pistachio White Dolce & Gabbana Magnum bar – which is made with vanilla ice cream, pistachio bits, chocolate chips, and a white chocolate shell.
How scrumptious does that sound? Dolce and Gabbana pieces regularly make us foam at the mouth and drool, but we think this is the first time we will be drooling over something we can actually eat.
The Pistachio White Dolce & Gabbana Magnum bar is slated to launch later this month, so keep your eyes peeled for it. The box will definitely be a nice keepsake once all the ice cream is devoured, too.