Last Updated on 22nd April 2013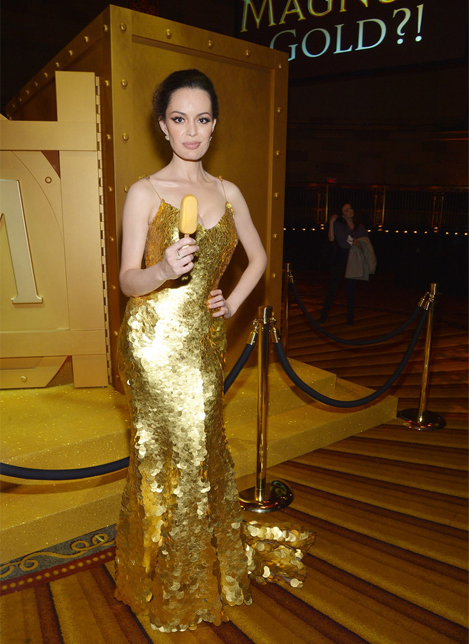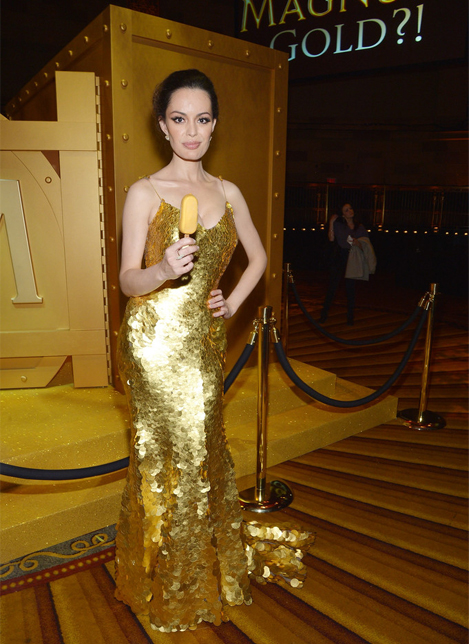 As promised, we have Zac Posen's short film that he created in collaboration with Magnum to show you this morning, and as expected, it's pretty great.
The short film, entitled As Good as Gold, features the beautiful Caroline Correa and Joe Manganiello, and a 24 carat gold dress that reportedly cost $1.5 million to make!
"It was about a month to just sew all the sequins on, and then we had the couture fittings and re-placing them, so the whole thing took about two months," Zac Posen revealed about making the iconic dress. "Plus, I'm a perfectionist so once we had the fittings with Caroline, we started tweaking and fixing things to highlight her body.
"Underneath there's a serious couture structure, even though it looks like a bias moving dress. And it's priceless. It's fun to work with such a historic, rarified material as gold. Something that has changed the course of the world."
The dress is even more stunning than we could have ever imagined, and we think Caroline was the perfect girl to showcase it. Watch the short film below and let us know your thoughts!
http://youtu.be/reTPmnvJ3Ng